Toolbar Functions
Object List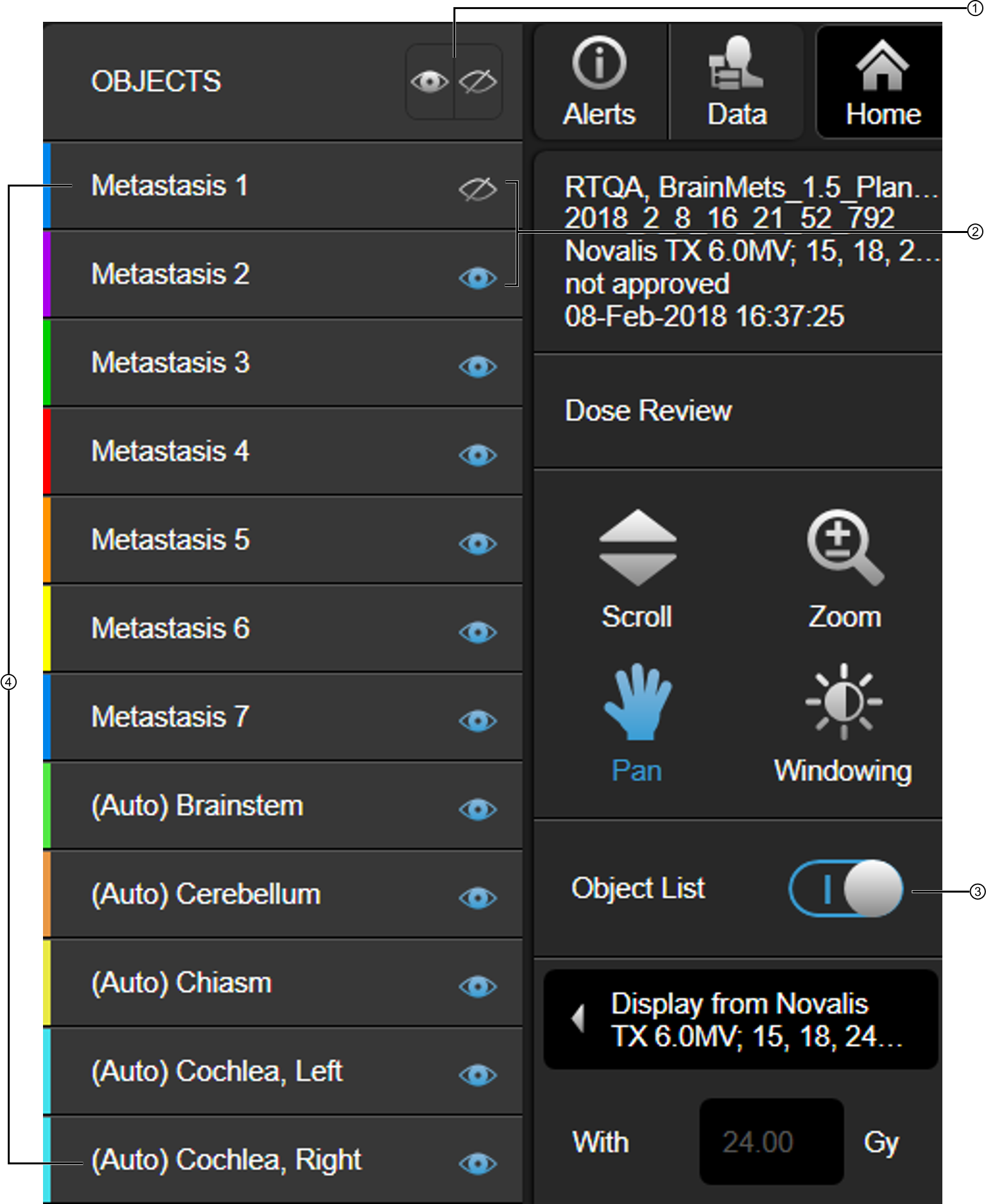 No.
Component

①

To make all objects visible/hidden, click on the open/closed eye icons.

②

All visible objects are displayed with a blue eye icon. To hide an object, click on it and the icon is grayed out.

By default, the defined objects except the Outer Contour are set to visible.

③

Use the toggle bar to display and hide the Objects list.

④

If you select an object, all views center on that object. In the

3D View

,

1 x 1 View

and

Side by Side View

layouts, a box appears in the upper right corner with additional object information.
Dose Display and Normalization Value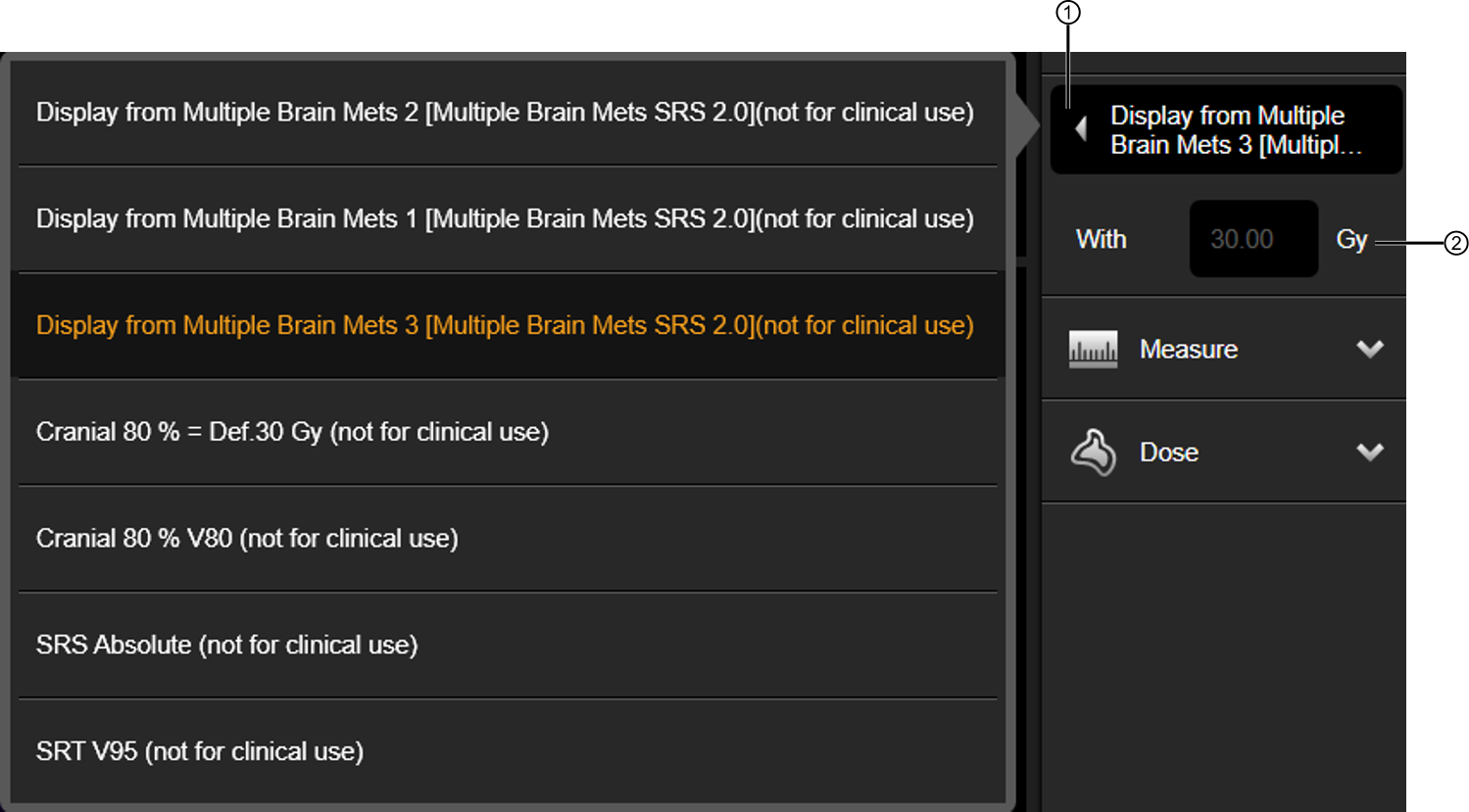 Options
When you start Dose Review, the software automatically takes the dose display settings from the plan that was selected. The software and version that were used to create the plan are indicated. If the dose display template was not saved with the plan, Dose Review chooses a default setup.
You can change the dose display settings from the toolbar ① by selecting from those available.
Depending on the dose display, you can change the normalization value for the plan under With ②.
The following Dose Option Configuration files are delivered with the installation of Dose Review:
Cranial 80% = Def.30 Gy

Cranial 80% V80

SRS Absolute

SRT V95
Art-No. 60919-35EN