How to Adjust Isodose Lines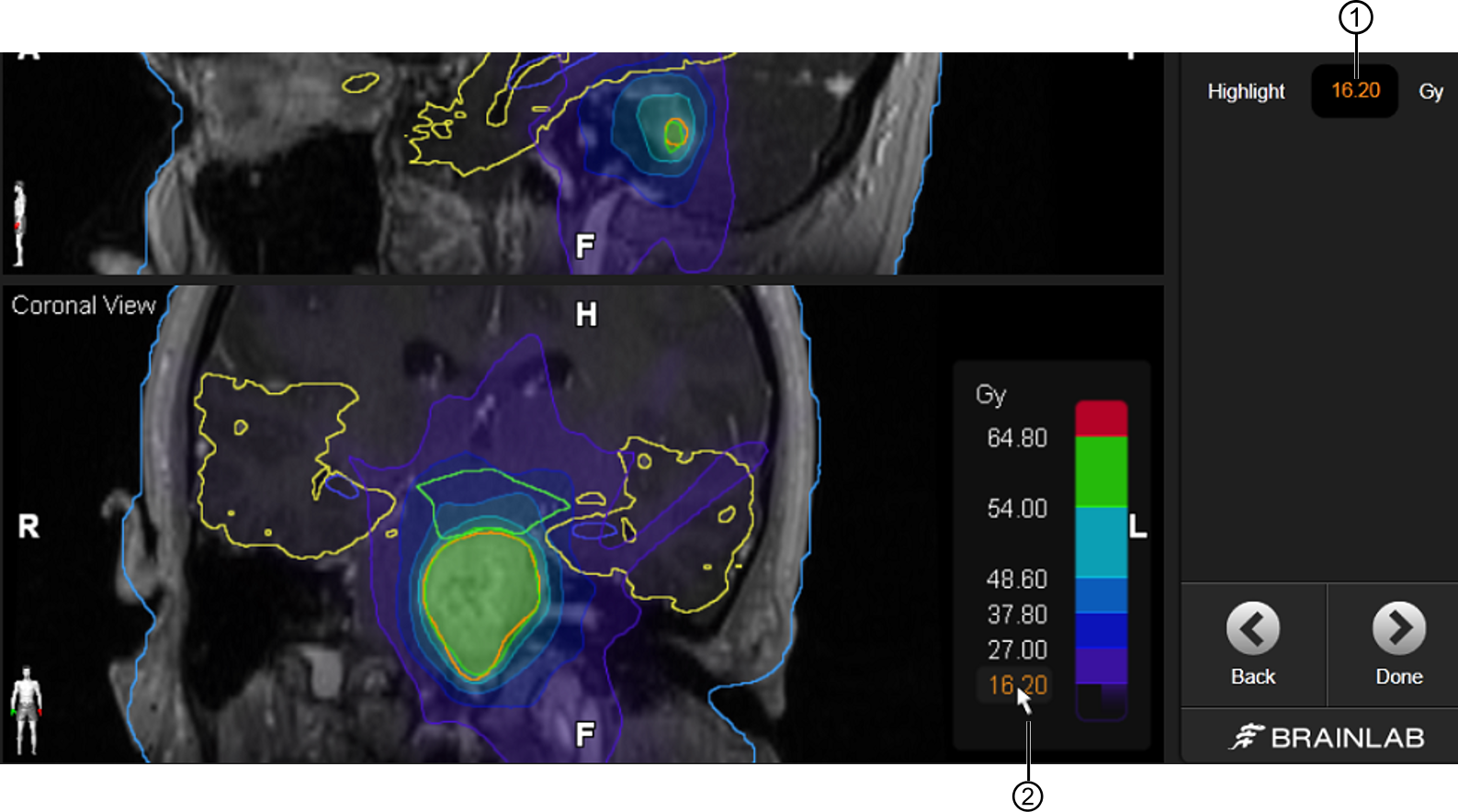 The display shows an isodose line for values set in the template and a value to be highlighted that you can change.
The color-coded legend in the ACS view shows which isodose lines are currently being displayed as an absolute dose value.
The number of isodose lines and the dose wash are adaptive as the scale is adjusted according to the zoom level of the view. The closer you zoom in, the more isodose lines are shown and the more transparent the dose wash becomes.
Step
To define a particular isodose line for display, enter its value in the Highlight box ①.
Article No. 60919-43EN