Gallery View
Using Gallery View
Open the Gallery View layout to review the dose distribution by swiping through the pages of axial CT or MRI slices. The orientation of the view is relative to the patient and not to the scan.
Gallery View Layout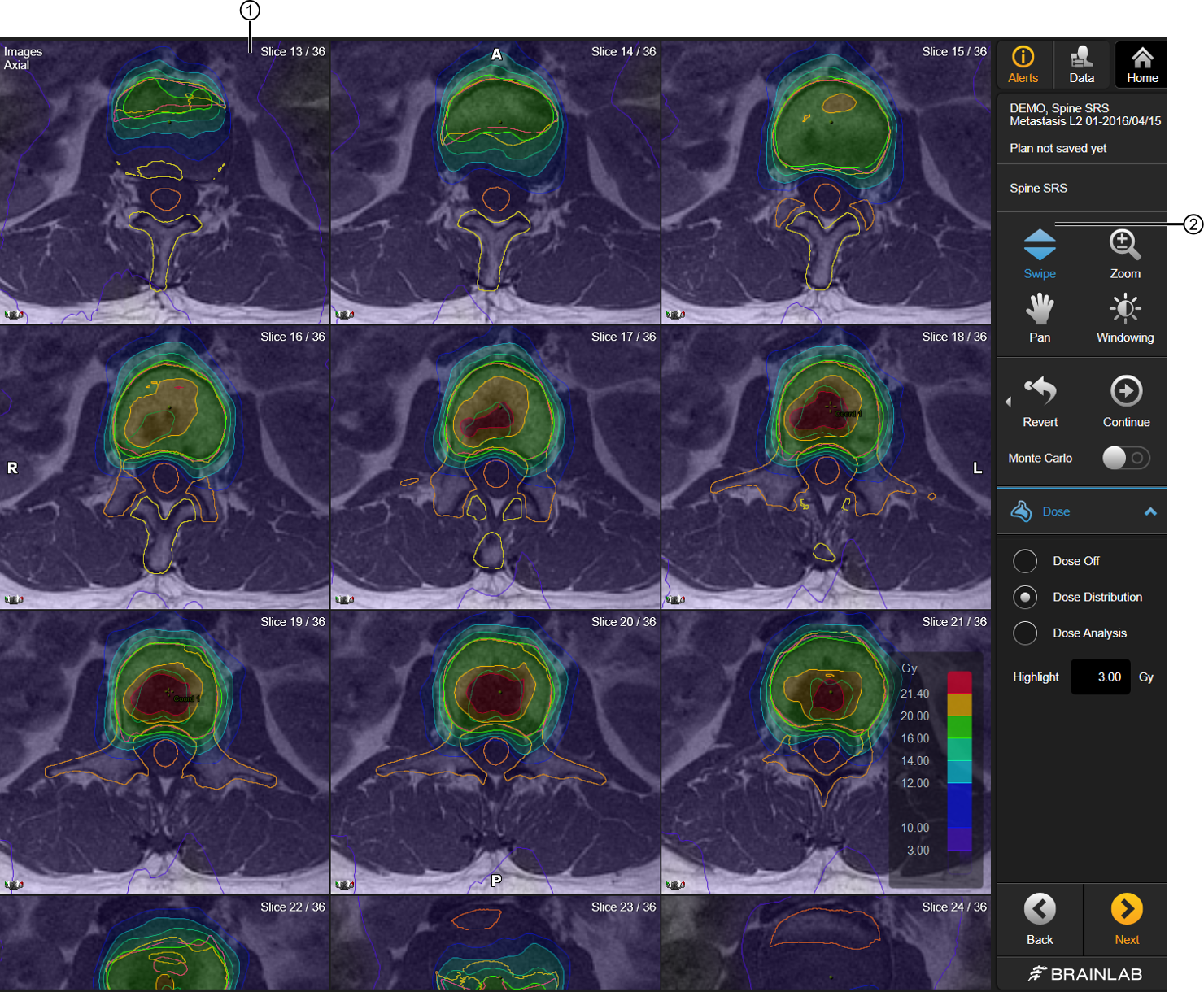 No.
Component
Description

①

Slice View
The current slice number/total number of slices is displayed.

②

Swipe

For touchscreen monitors, use your finger to easily swipe the page up and down.

For non-touchscreen monitors, use the mouse to scroll up or down the page.
Art-No. 60919-40EN