Getting Started
Background
RT QA is a software application used to perform patient-specific quality assurance (QA) on treatment plans created in the Brainlab treatment planning Elements.
Furthermore, RT QA provides a means for commissioning beam models for Pencil Beam and Monte Carlo dose algorithms and treatment planning Elements.
Multiple Software Versions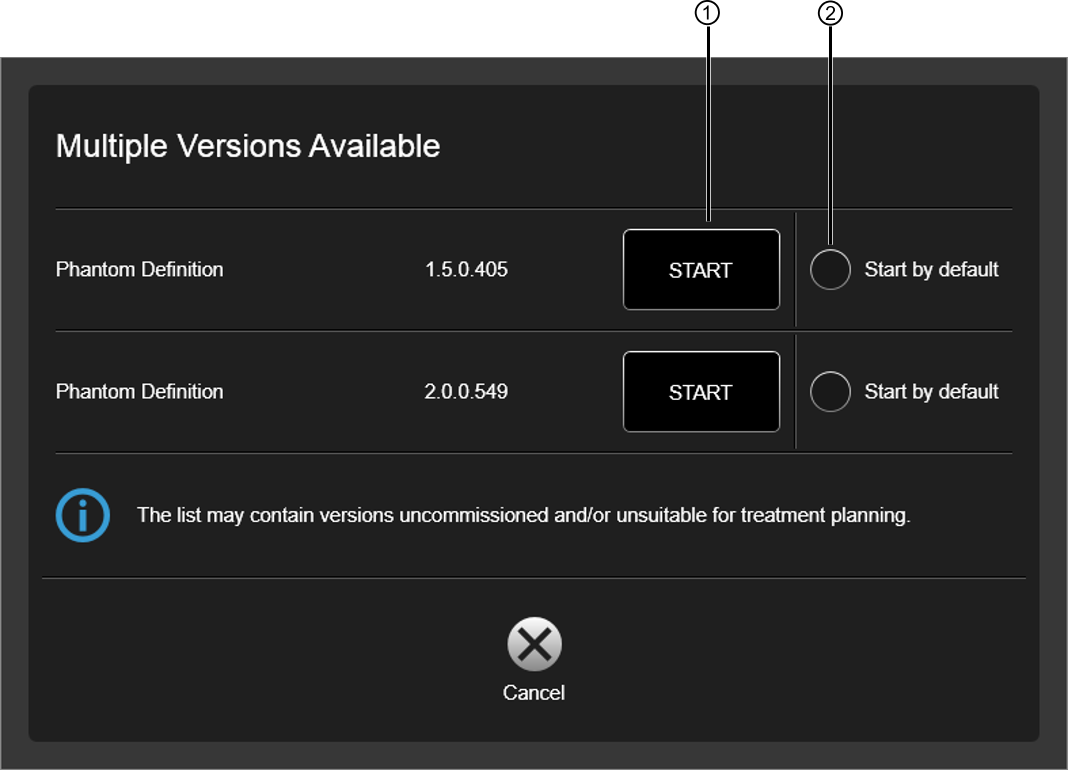 If multiple versions of the RT QA software are installed on your machine, you will be asked to select from a list of the available versions.
Options
Select START ① to start the selected software version.
Click on the circle by Start by default ② to set the selected version as the default. Then select START ①.
To start a different version after setting the default, use a right mouse click on the RT QA workflow icon to choose from the list of available software versions.
Changed Data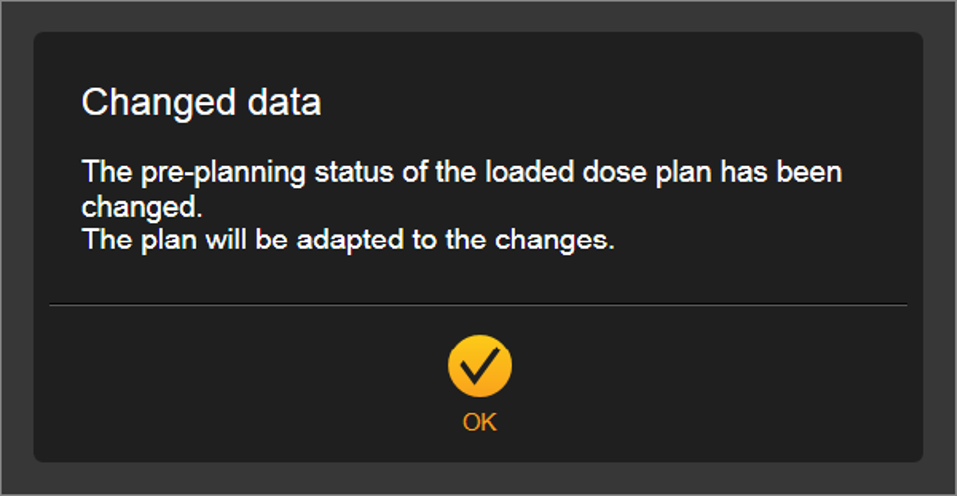 If you add, deselect or change any data sets (e.g., image fusion) or objects (e.g., tumor shape) belonging to the loaded treatment plan in the pre-planning Elements, the plan will be adapted to the changes. The above message warns you upon starting the RT QA workflow. Select OK to confirm and adapt the final RT plan to the latest changes.
Art-No. 60919-36EN