Plan Landmark Points
Background
The point planning screen opens when you activate Landmark registration, prompting you to plan points.
This section describes how to manually plan registration points (fiducial markers or landmarks).
Options for Planning Registration Points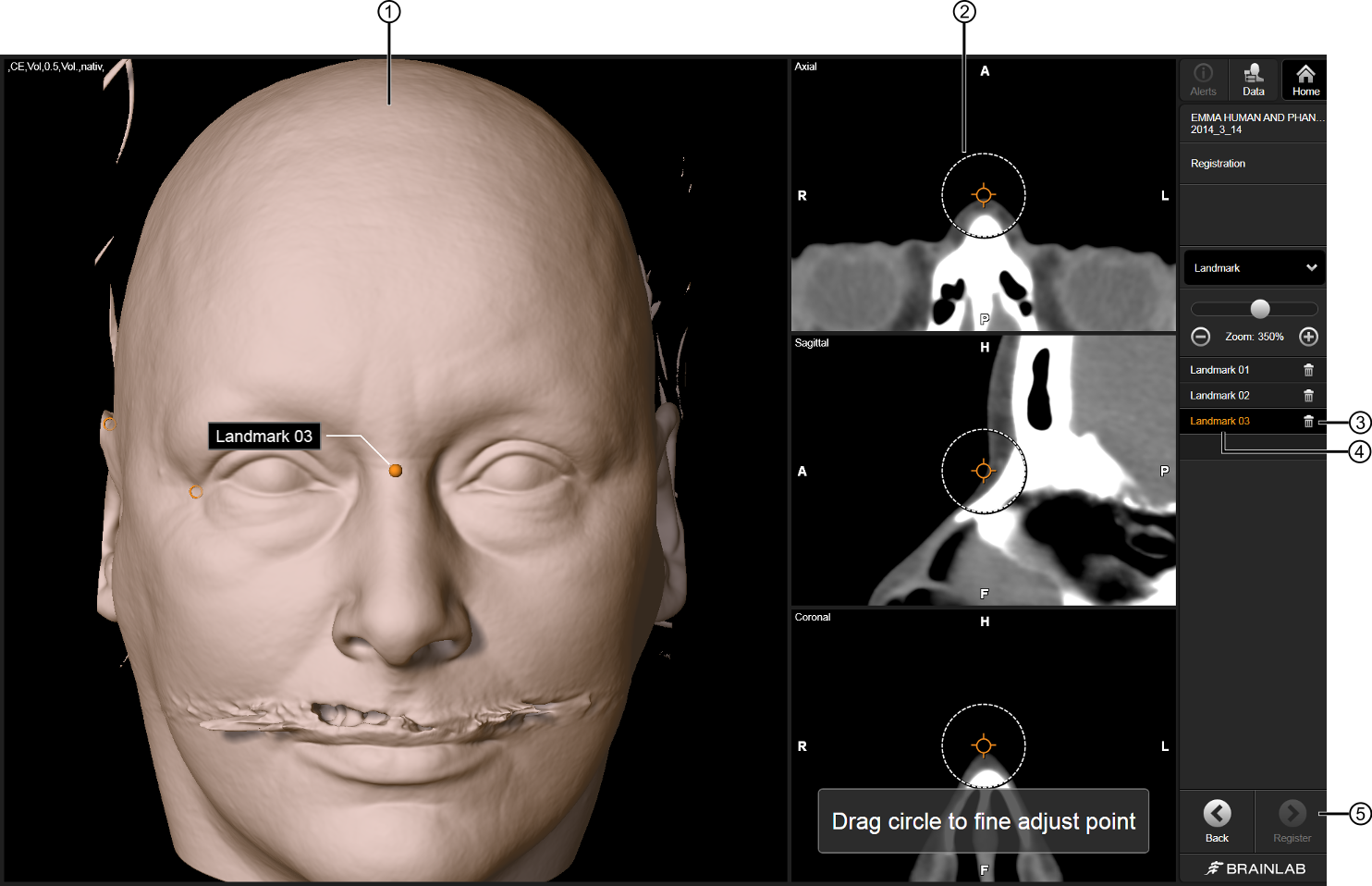 No.
Description

①

Manually add registration points by tapping on the 3D view.

②

Finely reposition planned points by dragging the circled crosshair in the axial, coronal and sagittal slice views.

③

Delete points by pressing the trash can icon.

④

List of planned points. To adjust a point, select the

Landmark

name from the list. In this example

Landmark 03

is activated and highlighted in the 3D view and shown in the axial, coronal and sagittal views.

⑤

The

Register

button is activated as soon as the software has received enough points.

Select Register to open the registration screen and acquire the planned points.
Art-No. 60917-77EN