How to Edit Anatomical Guide Points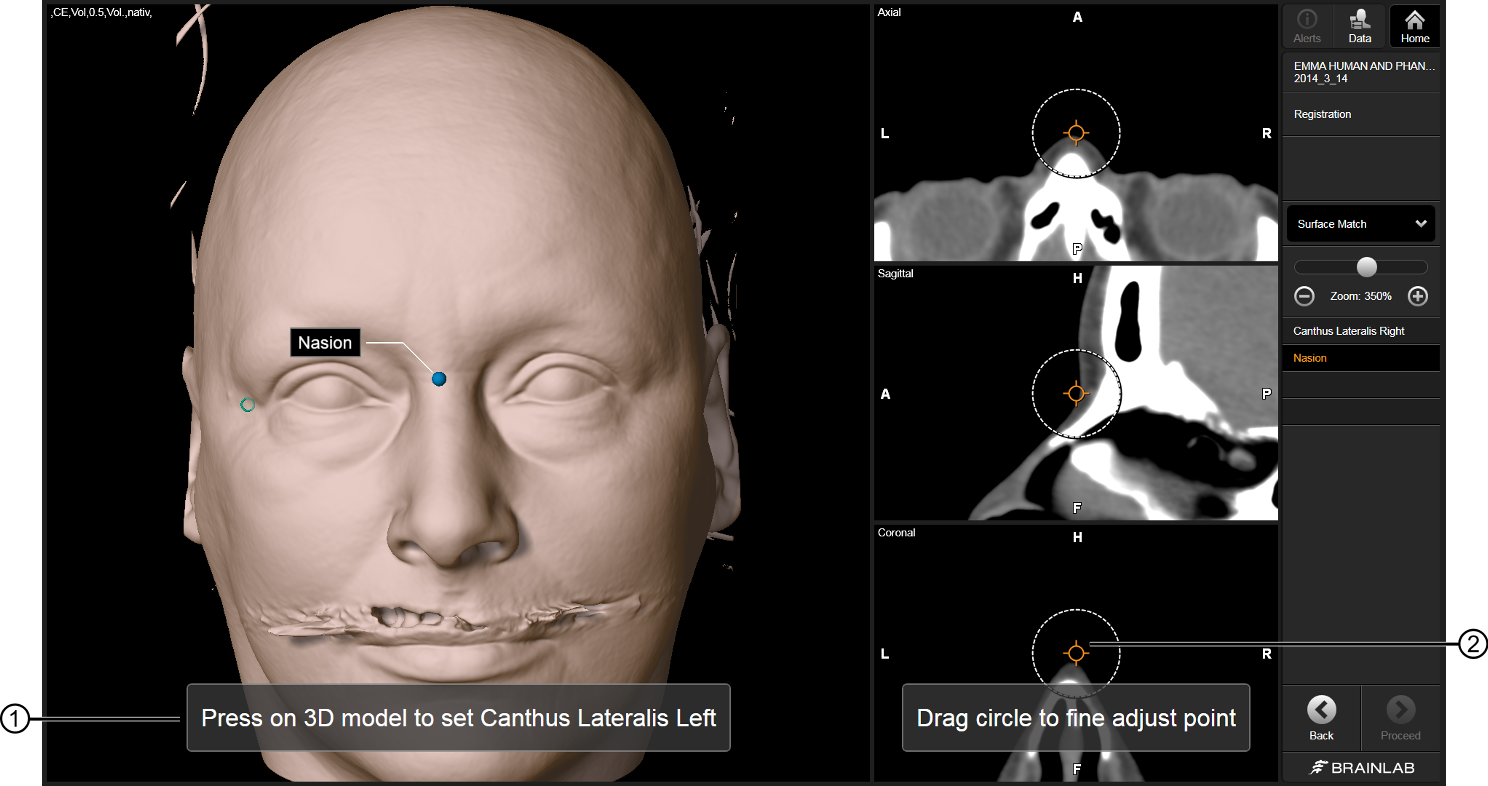 Edit guide points if:
The software fails to acquire guide points
The software places the guide points in the wrong position
Step

1.

Plan each guide point in the order defined by the software using the following options:

Manually press on the 3D view ① to set the guide point position.
Drag any circle ② to make fine adjustments. The remaining circles will move accordingly.

After planning the first three guide points, Proceed is activated.

2.

Select Proceed after planning all guide points you wish to acquire.
Art-No. 60917-77EN