How to Verify Registration Accuracy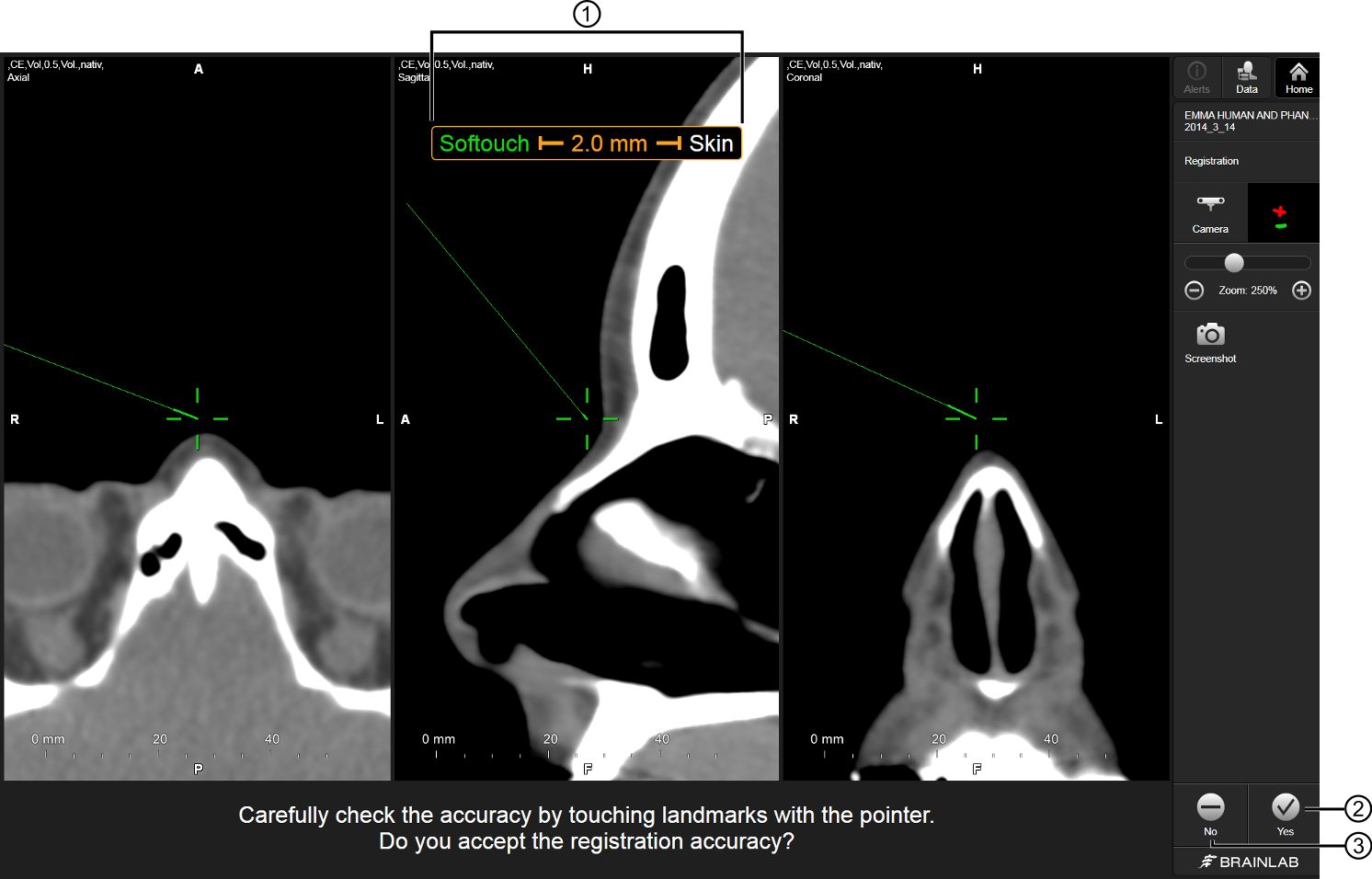 When registration is successful, the registration verification screen opens.
Step

1.

Hold Softouch or the sterile pointer (for rescue point registration) tip to known anatomical landmarks (e.g., nasion, most lateral orbital points) and verify that the pointer position displayed in the image views corresponds with the actual point on the patient's anatomy.

2.

Hold the pointer to various points on the patient's skull and verify that the displayed pointer-to-skin distance is correct.

Distance is shown as soon as the pointer tip is within 15 mm of the calculated surface ①.

3.

If the verified registration is acceptable, select Yes ② to continue with the procedure.

If the verified registration is not acceptable, select No ③ and choose from the Improvement Options dialog that opens.
Art-No. 60917-77EN