How to Plan Rescue Points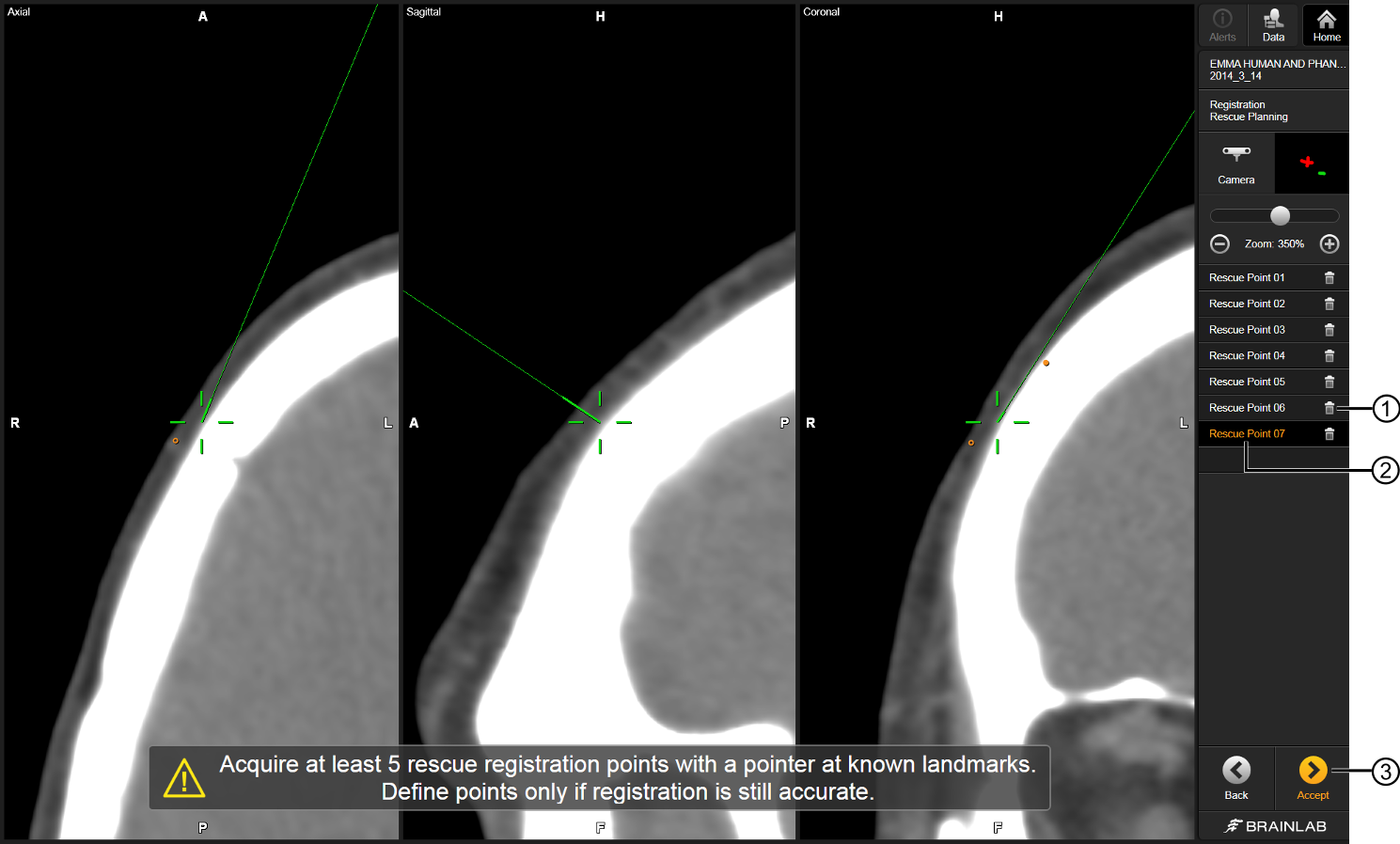 Step

1.

Open Rescue Planning from Content Manager.

2.

Pivot the pointer tip on each Rescue Point one after another, making sure to define points that can easily be identified during registration in case re-registration is needed. Zoom in or out to best view the images.

Accept ③ is activated as soon as the software has received enough points.

3.

Optional steps:

Press on the trash can symbol ① to remove the rescue point.
Press on a rescue point name ② to activate.

4.

Select Accept ③ to save all planned rescue points and return to previous screen.

These rescue points are now saved and can be used to update the registration at any time during surgery.
Art-No. 60917-77EN