How to Perform
Surface Match Registration

with

Softouch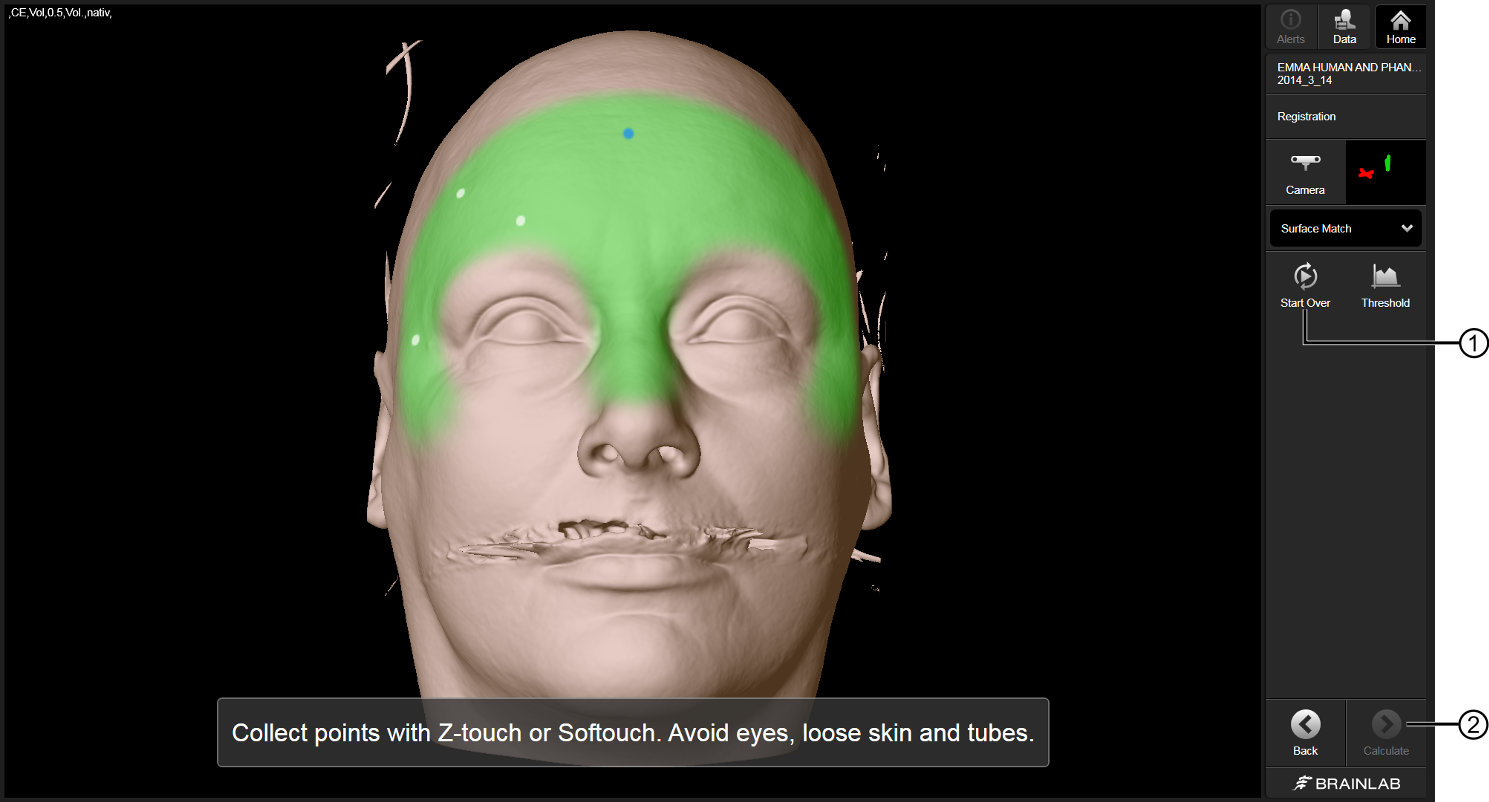 Step

1.

Gently touch a point on the patient with the Softouch tip and hold the instrument still. After 25 points, Calculate is activated.

Select Start Over ① to remove all acquired points and restart registration.

2.

Select Calculate ② to proceed immediately or acquire all points (50 points maximum) and wait for the software to proceed automatically.
Art-No. 60917-77EN