How to Acquire Guide Points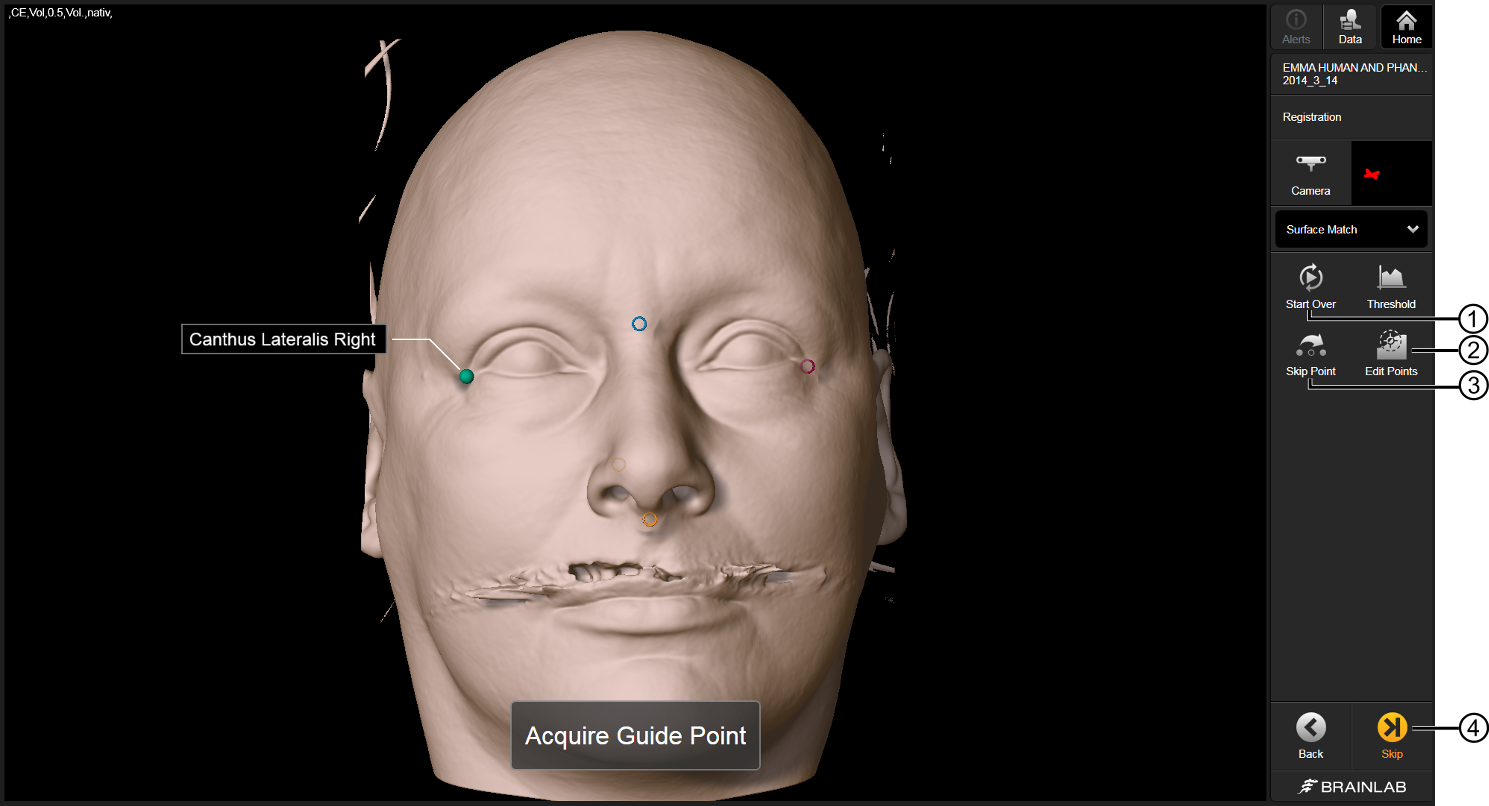 Step

1.

Use Softouch to acquire three points in the order the points appear on the screen.

Select

Start Over

① to start registration from the beginning. All points already acquired are deleted.
Select

Edit Points

② to adjust the position of the points manually.
Select

Skip Point

③ if one of the points is not available due to patient positioning, to proceed to the next point.

2.

After successfully acquiring three points, the software proceeds automatically to the Surface Match registration step.
Art-No. 60917-77EN