How to Register Landmark Points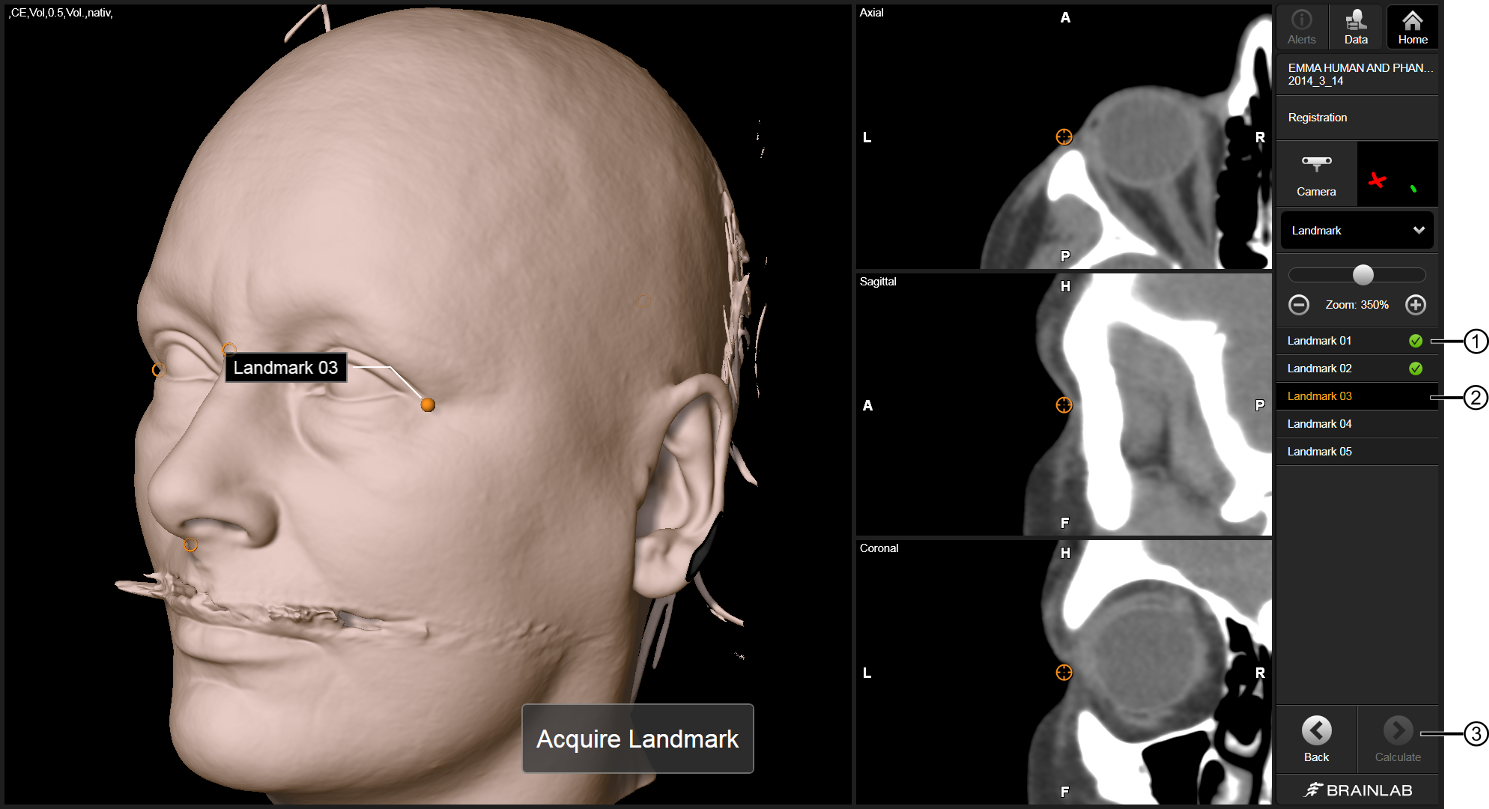 Step

1.

Place the Softouch tip on each landmark one after the other in the order defined by the software. A green check mark indicates that the point was acquired ①.

If a landmark is not accessible, select another point in the 3D view or from the corresponding point list ②.

After acquiring four landmark points, Calculate ③ is activated.

To re-acquire a point, select the point in the 3D view or the corresponding Landmark name from the list.

2.

Select Calculate to proceed immediately or acquire all landmarks and wait for the software to proceed automatically.
Art-No. 60917-77EN