Data Menu
Data Menu Layout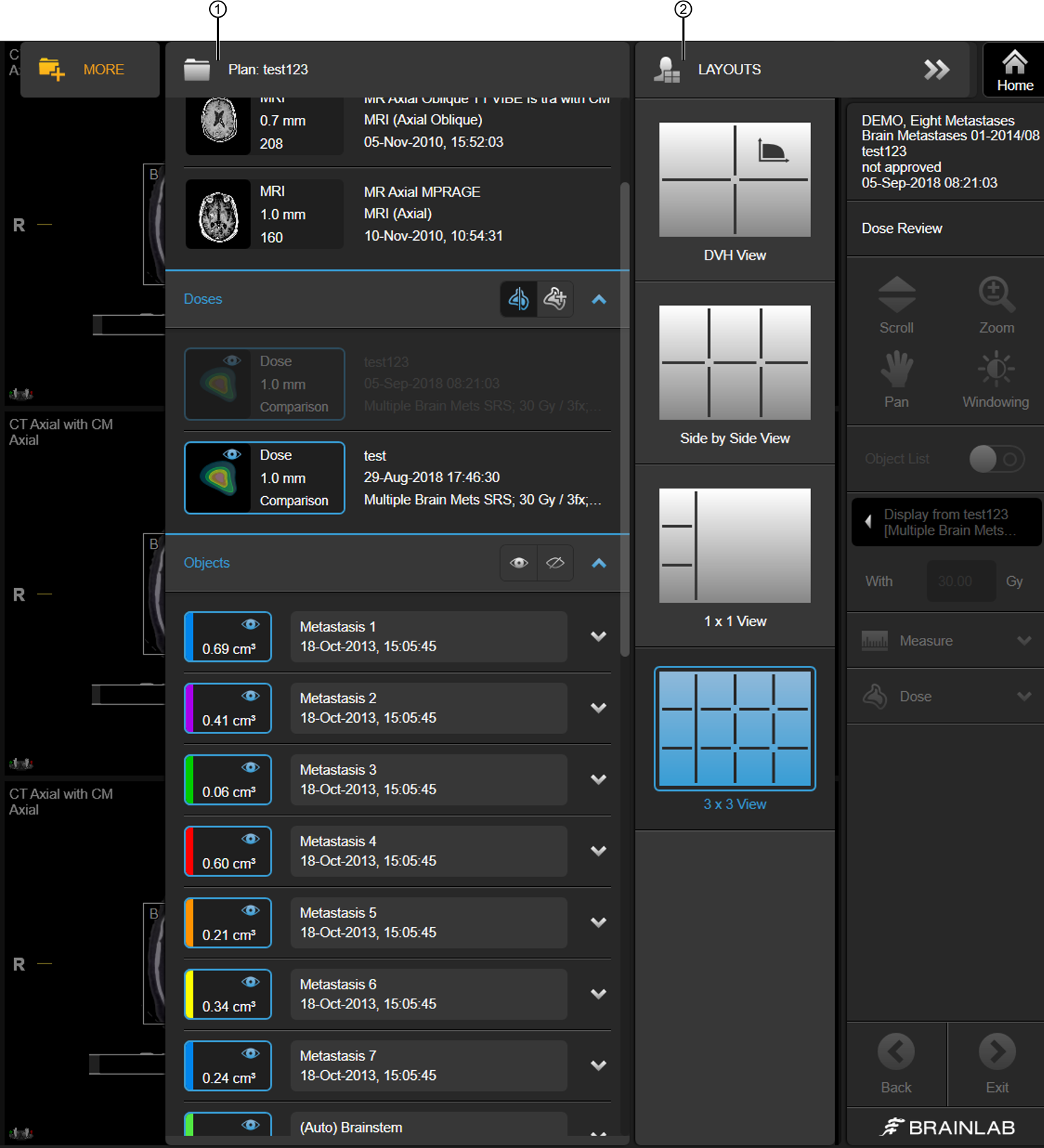 Select Data to open the Data menu and view a list of the available images, objects and layouts.
No.

Component

Description

①

Plan: <Plan Name>

Images: Switch between image sets associated with the plan

Doses: Lists the available dose plans.

Lists all available objects associated with the plan (e.g., metastases, OARs and the Outer Contour)

②

LAYOUTS

Switch between different layouts.
Art-No. 60919-35EN