Tumor DVH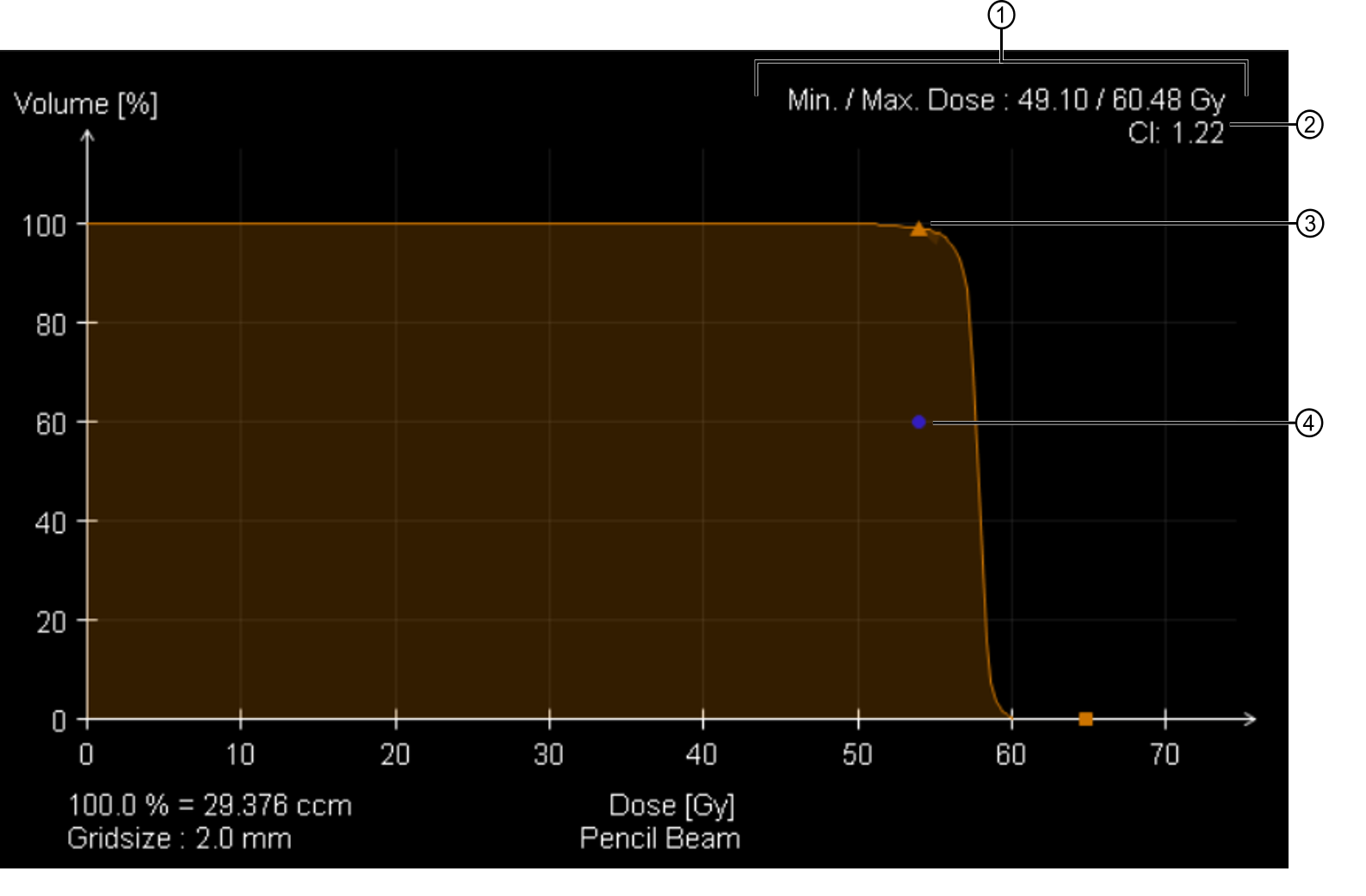 Prescriptions ③ and objectives ④ are shown as points on the DVH. To see more information, hover over the point with your mouse. The maximum and minimum dose ① and the conformity index ② are displayed.
Pop-up Information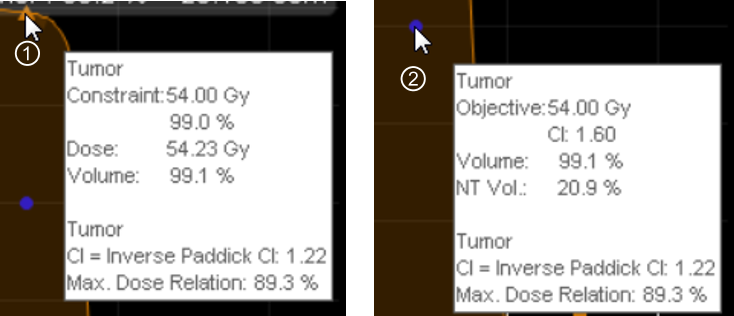 No.
Component
Description

①

Prescription (triangle)

Constraint

: Set to 99.0%; the tumor shall receive 54.0 Gy

Dose

: 54.23 Gy (actual dose)

Volume

: 99.1% (actual volume, receiving 54.23 Gy)

CI

: The Inverse Paddick Conformity Index is used here

Max. Dose Relation

: Ratio of Prescription/Maximum Dose (e.g., 54 Gy / 60.48 Gy = 0.893 → 89.3%)

②

Objective (blue circle)
The goal for desired conformity of dose distribution for the PTV.
The DVH view displays DVH Constraint Violated if the prescription is not met.
Article No. 60919-43EN