How to Start the Preoperative Workflow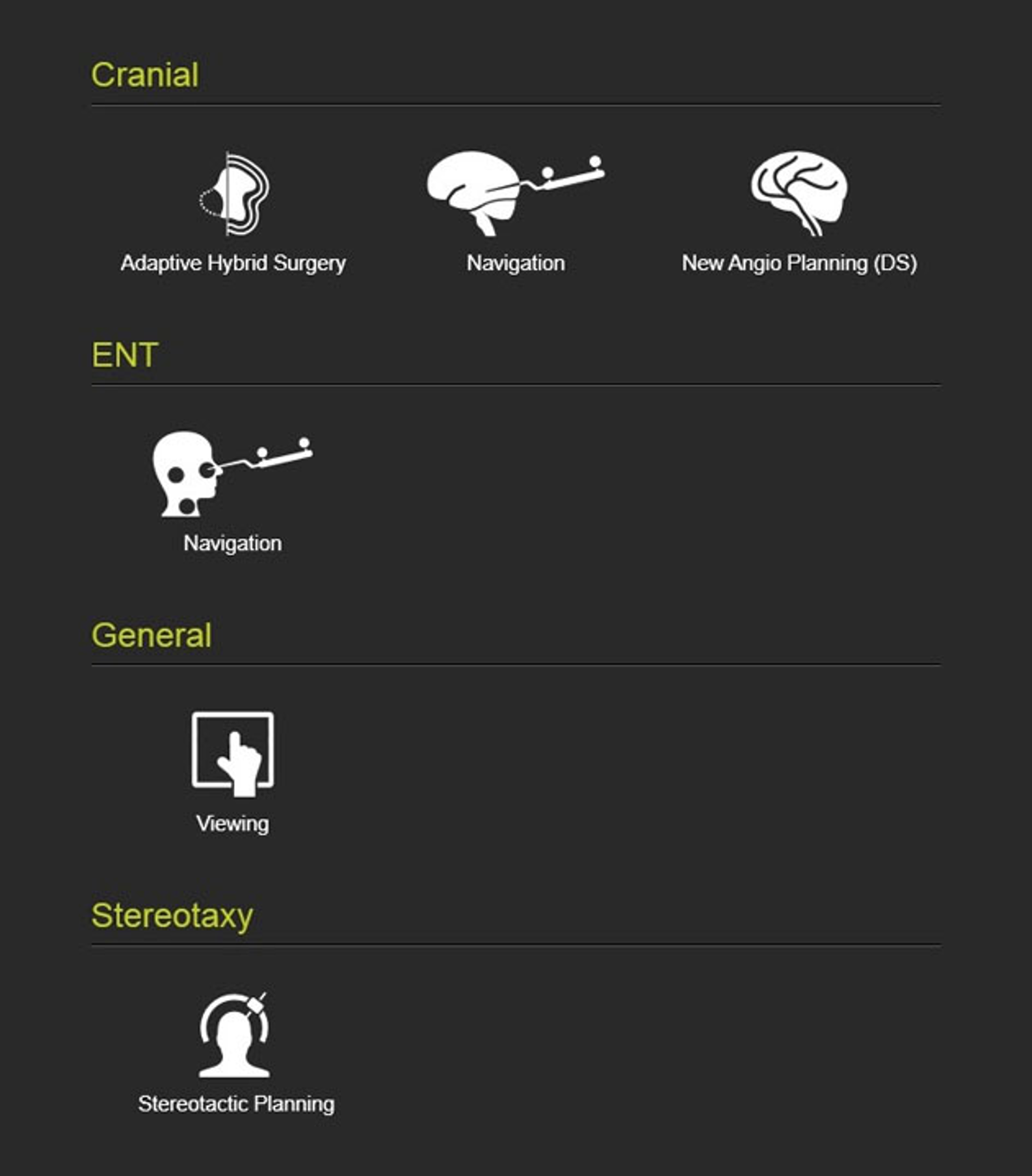 Step

1.

Under Cranial, select the Adaptive Hybrid Surgery workflow.

The Patient Browser is displayed.

2.

Select an appropriate patient data set.

3.

The Elements available for this workflow are displayed.

4.

Select DICOM Viewer to review the current state of the image set.

5.

Select a data set.

By default, all image sets and objects within the data set are included.
To remove a selection, click the

X

symbol beside it.

6.

To proceed from one Element to the next in the workflow (e.g., when finished using DICOM Viewer), select Done in the Element.

7.

Select Image Fusion to fuse image sets.

8.

Select SmartBrush to contour the relevant tumor object(s) for dose distribution analysis.

OARs are contoured during auto-segmentation. Review the OARs and adjust them if necessary.

9.

Select Adaptive Hybrid Surgery Analysis Element.
Article No. 60919-43EN