Table View Layout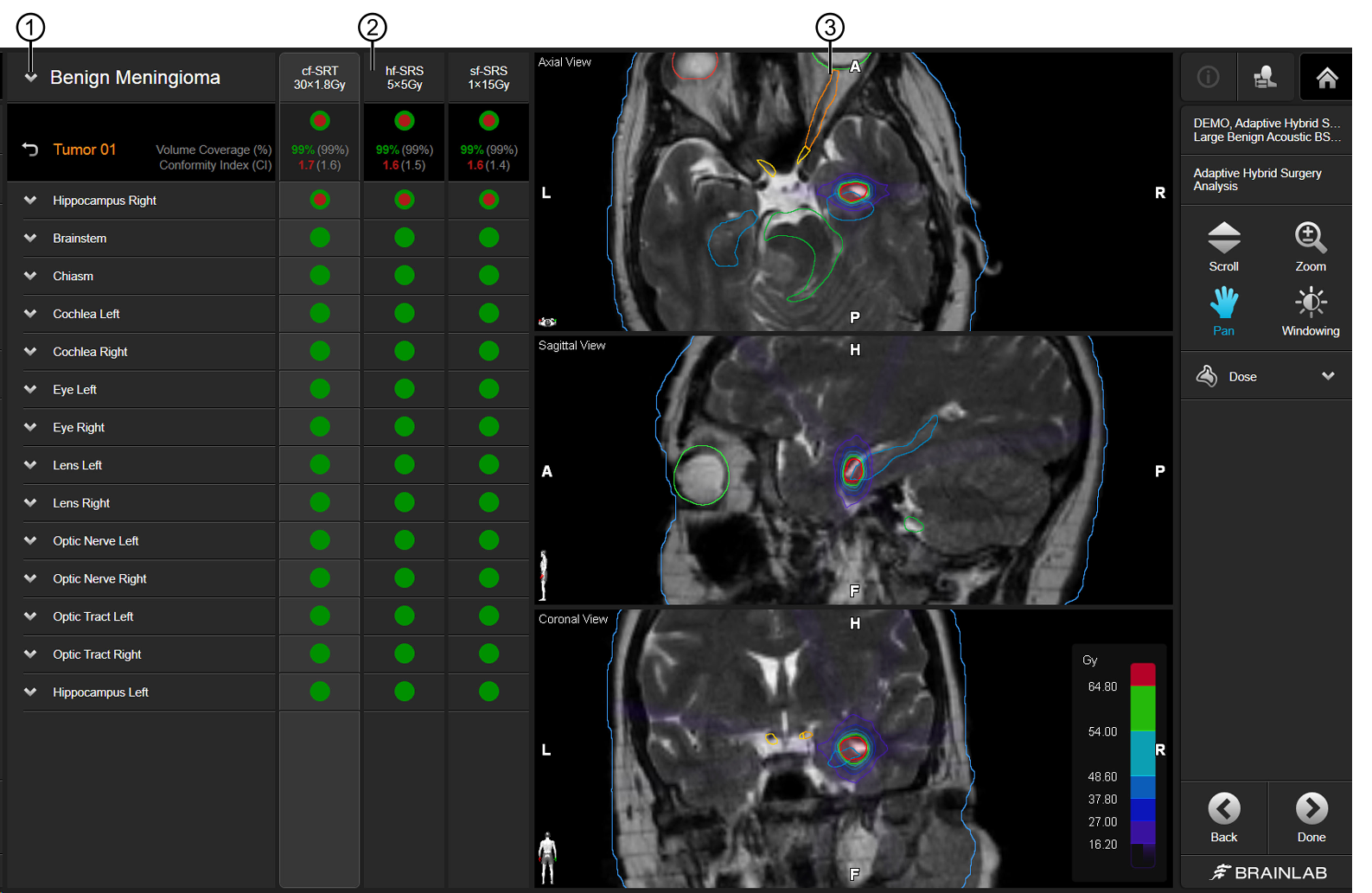 The main screen of the Table View layout shows the Radiation Plan Analysis table.
No.
Component

①

Template selection: To switch between templates, select the arrow beside the current prescription calculation template. A drop-down menu opens from which you can select the template for dose distribution.




②

Template plan comparison: The column shows results for 30, 5 and single fractionated plans.

Select a column to show the corresponding dose distribution in the axial, coronal or sagittal (ACS) views.

Select a row to center the object in the image views, and expand the row (the tumor row is always expanded).

In case of multiple tumor objects, select the back arrow in the tumor row to go to the tumor selection view.

③

Image set with added surface contour and dose distribution. When you enter the application, the views are automatically centered on the selected tumor.
Caution
Article No. 60919-43EN