Selecting a Tumor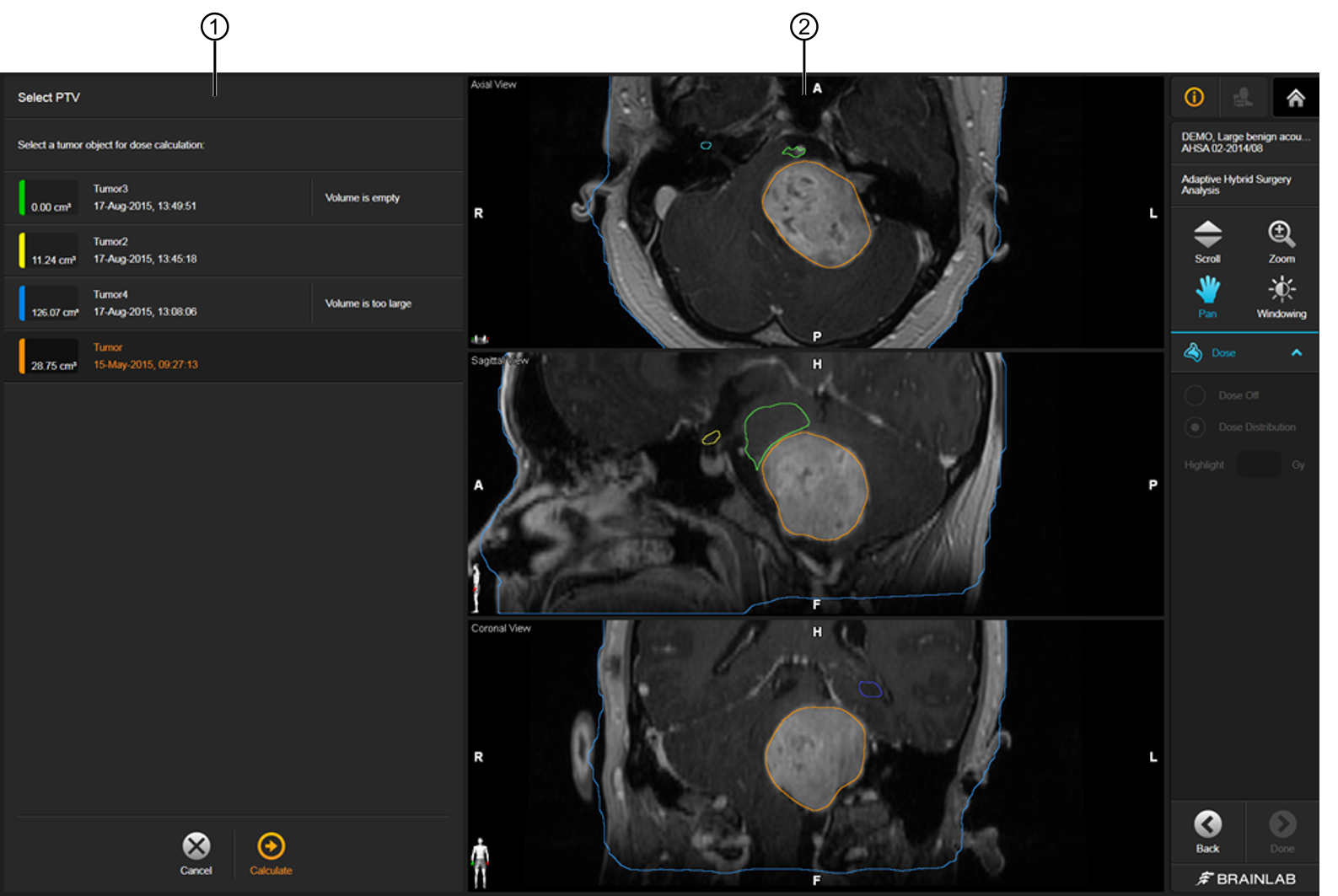 Select individual tumors for dose distribution calculation in the
Select PTV
menu and for display in the ACS views. To open the
Select PTV
menu, select the curved arrow next to the tumor object in the
Table View
layout:

No.
Component

①

Use the

Select PTV

menu to select from all available tumor objects.

The selected tumor object is displayed in the corresponding ACS views.

Select Calculate to calculate the corresponding dose distribution and return to the Table View layout.

Select Cancel to discard the tumor selection and return to Table View layout.

②

Image set of the active tumor object with added surface contour. The views automatically center on the selected tumor.
Article No. 60919-43EN