Screw Planning Views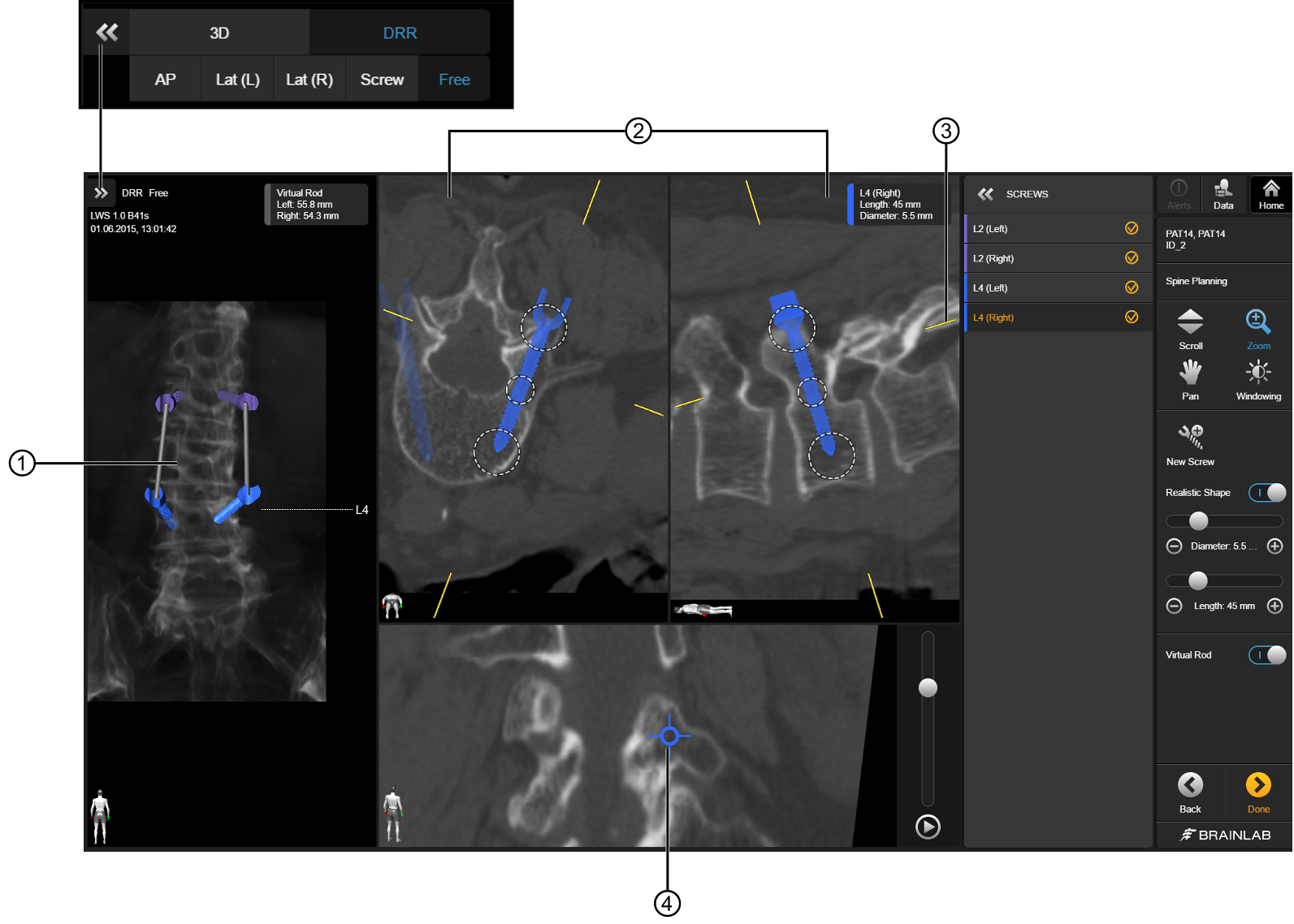 No.
Component

①

DRR/3D view

Select the arrows to open view options:

DRR

3D

AP

: Anterior-posterior

Lat (L)

: Lateral left

Lat (R)

: Lateral right

Screw

: Centered on selected screw

②

Inline views

③

Yellow lines identify the current slice in the

Cine View

.

④

Cine View: Plays through the slices that the screw perpendicularly intersects. Use the button to pause or play through the slices, or select a slice using the slider.
Art-No. 60920-06EN