How to Customize Fusion Pairing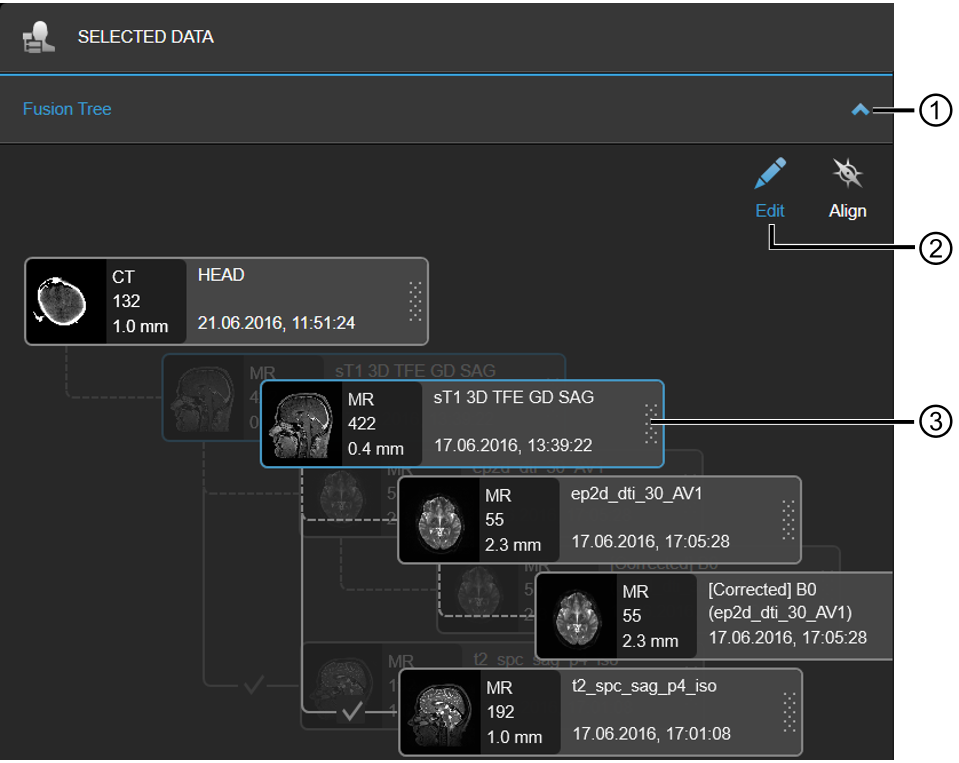 You can change the pairing of the image sets using Edit.
Step

1.

Select Data and open the Fusion Tree drop-down ①.

2.

Select Edit ②.

3.

Select an image set ③ and drag it to another image set you intend to fuse it with.

The new pair is highlighted blue.

4.

Close the Data menu and return to the main screen.

5.

Select Calculate/Fusion to fuse the image sets.

6.

Review and accept the fusion result, if it is satisfactory.

On accepting the fusion result, its status is displayed.

7.

Select Done when complete.
For more technical information on default fusion pairs, contact Brainlab support.
Article No. 60917-73EN