How to Use Blending with Elastic Deformation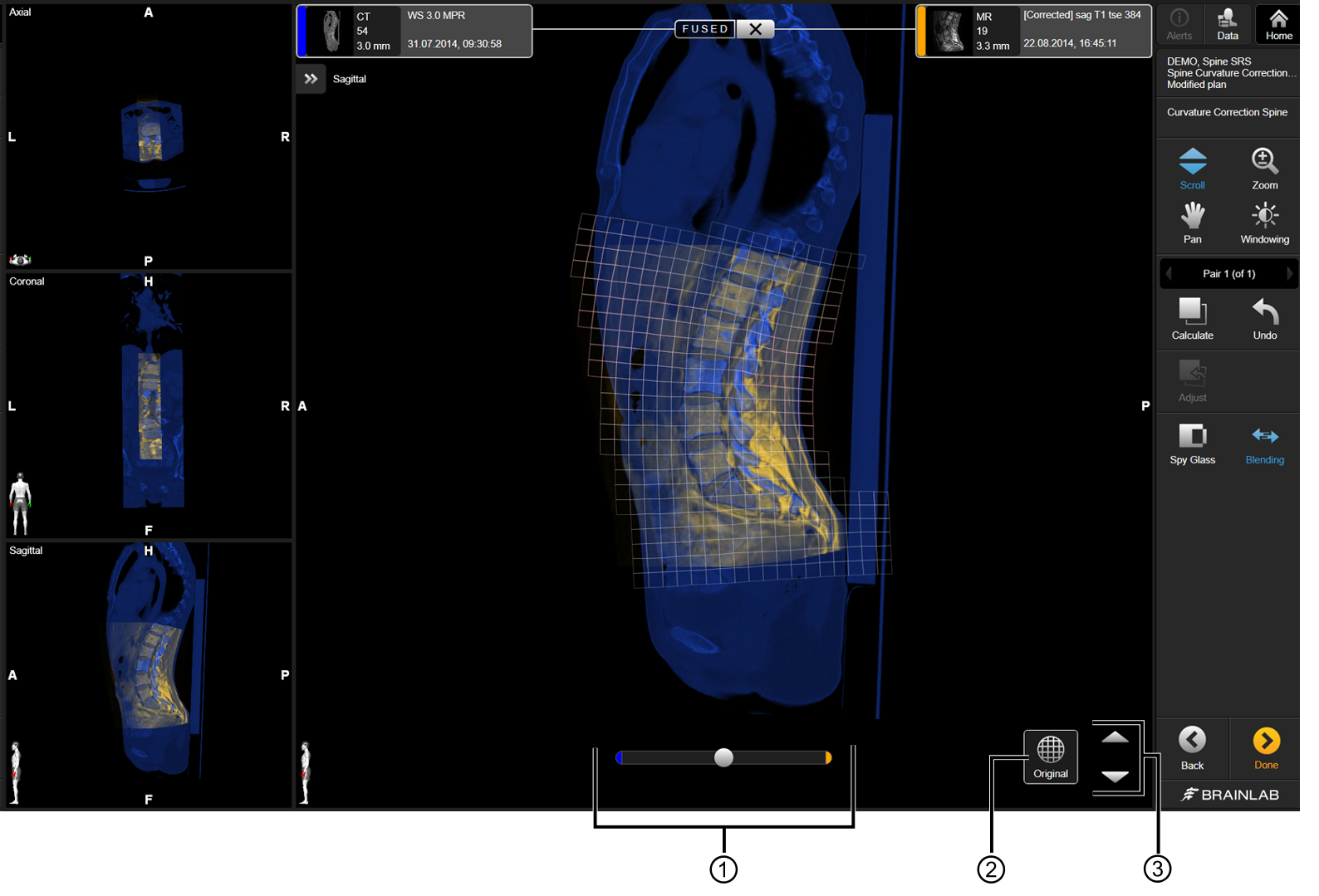 Step

1.

Select Blending and move the slider ① left or right across the viewing area with the mouse (or finger for touchscreens) to adjust the blended image.

2.

Scroll through the image slices using the arrow buttons ③.

3.

Analyze the deformation area by toggling and comparing the Original ② image set with the corrected one.

The original image remains visible as long as the button is pressed and the corrected image is displayed when the button is released.

4.

Review and accept the result if it is satisfactory.

5.

Select Done when complete.

The corrected image set is saved for further processing.
Article No. 60917-73EN