Brainlab Elements Image Fusion
Cómo identificar mi producto
En caso de hardware
El nombre del paciente figura en la etiqueta del producto.
En caso de software
Para buscar el nombre del producto de Brainlab y la versión, efectúe los pasos siguientes:
1. Haga clic o pulse el logotipo de Brainlab en el software (esquina inferior derecha).  Se abre un cuadro de diálogo.

2. Anote el nombre del software y el número de la versión que figura en el cuadro de diálogo. Tenga en cuenta los dos primeros dígitos de la versión para encontrar el manual correcto.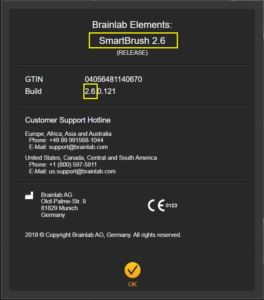 3. Introduzca estos datos en el campo de búsqueda de esta página.
La versión más reciente aparece por defecto. Si su versión es más antigua, compruebe si está disponible en el menú desplegable.
How to Start Contrast Clearance Analysis
Step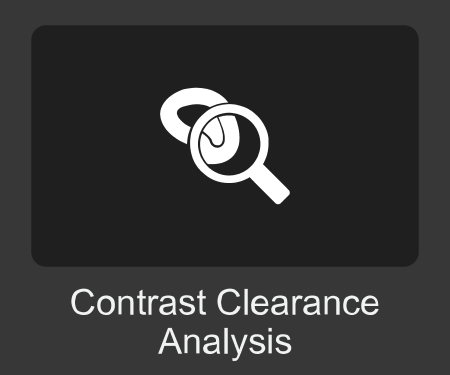 Choose Contrast Clearance Analysis from the main screen of Content Manager.
Article No. 60917-73EN
Fecha de publicación: 2018-09-21
La versión online está basada en la versión impresa del manual correspondiente, pero puede incluir contenido adicional.