Prepare the Data Set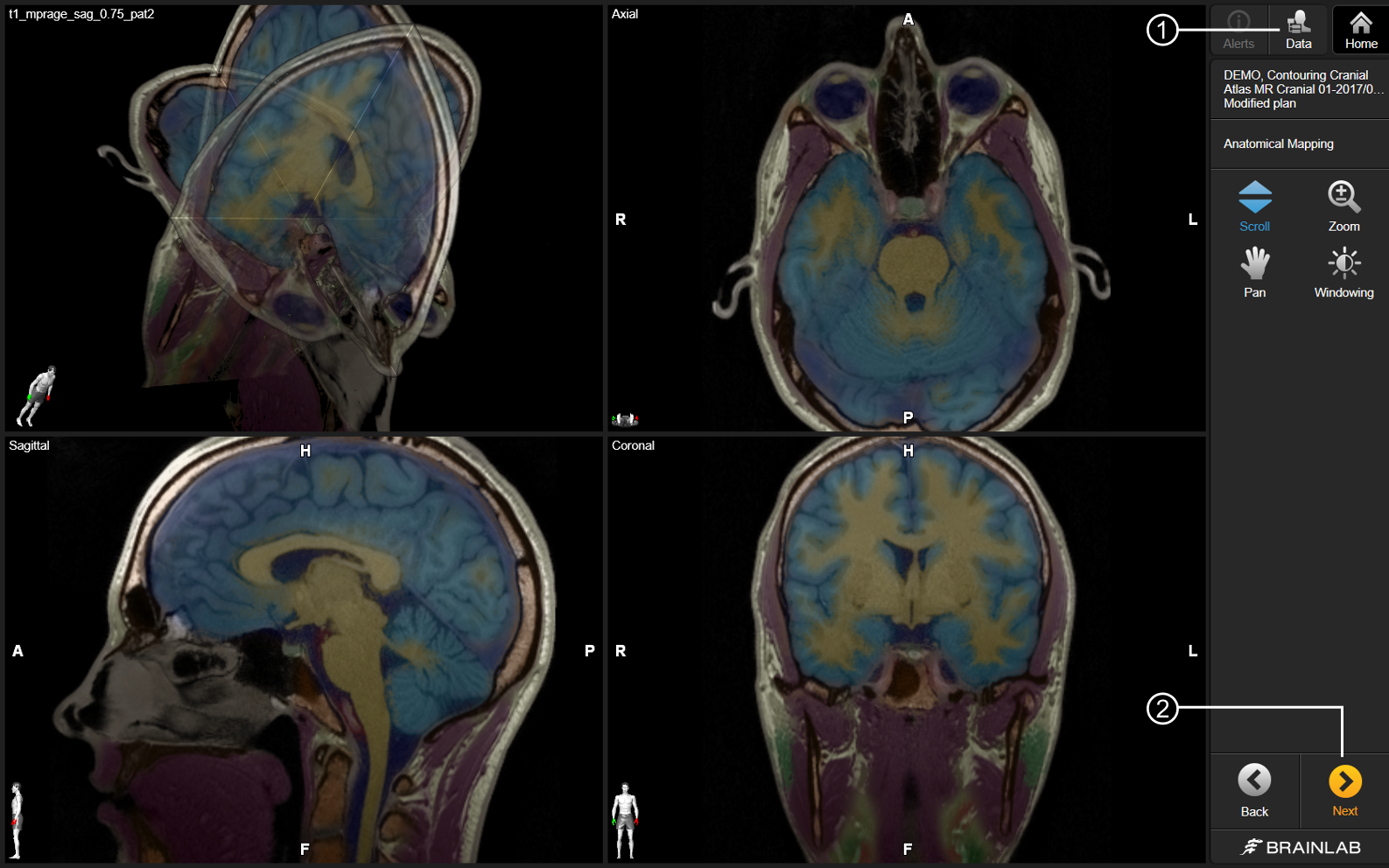 Step

1.

If objects have not previously been defined within the selected image set, the software will automatically process the image set to classify tissues and display them in various colors.

If desired, select Data ① to choose a different image set to use.

2.

If you are satisfied with the tissue recognition, select Next ②.

The software will automatically segment anatomical structures into objects, that are then available for review and/or modification.
Article No. 60917-68EN