Magic Leap Control
Using the Control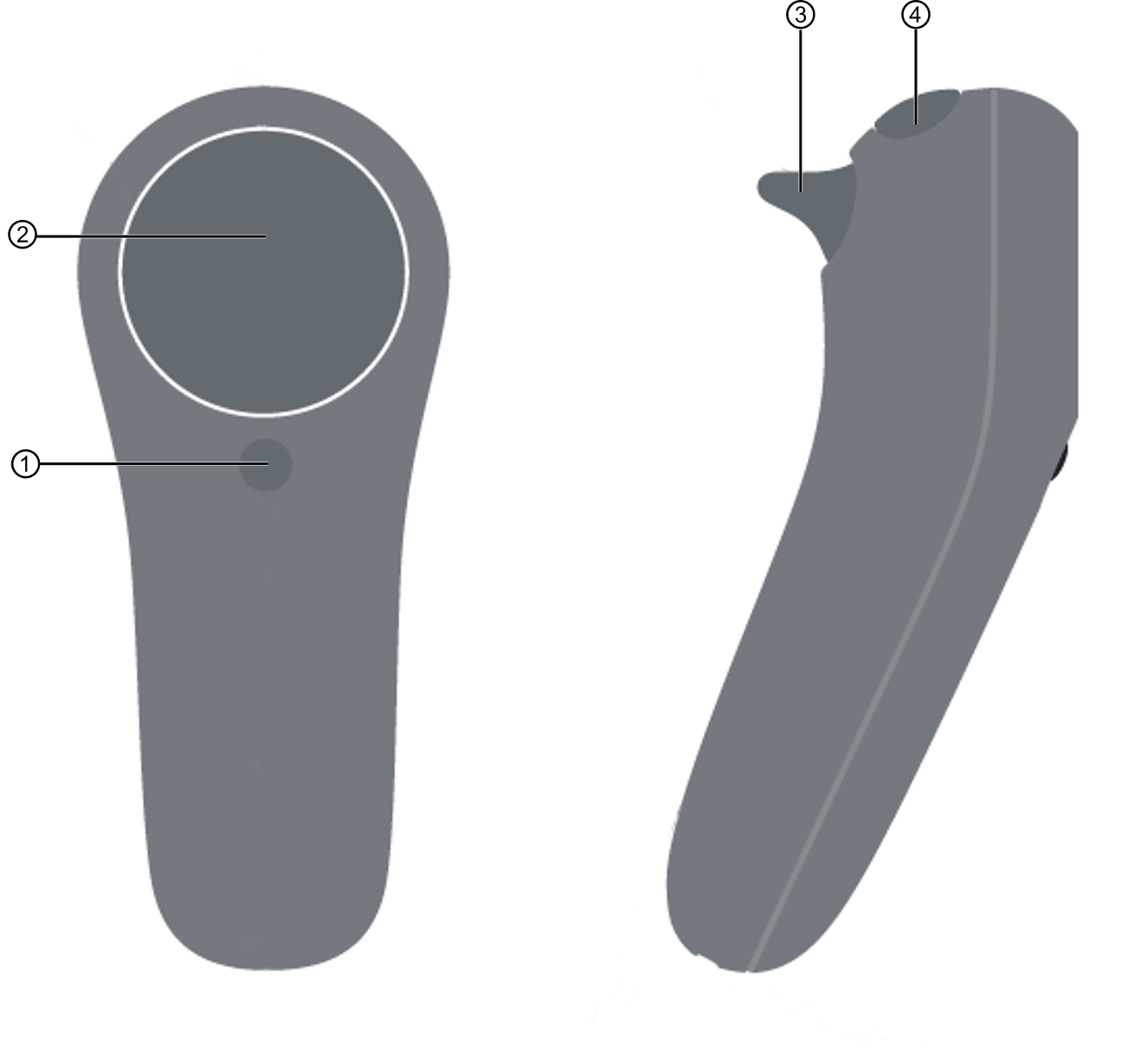 No.
Description

①

Home: Opens the Magic Leap main menu (if not in Viewer app).

When in the Viewer app:

Long press: Opens Magic Leap main menu and minimizes Viewer app.
Short press: Opens Viewer main menu.

②

Touchpad: Swipe your finger across the touchpad to scroll or zoom as required.

③

Trigger: Pull to select an action, or pull and hold to perform an action (e.g., pick up, rotate or move a 3D scene).

④

Bumper: With 3D views, press to open

Probe's Eye

view.
Art-No. 60919-56EN