Objects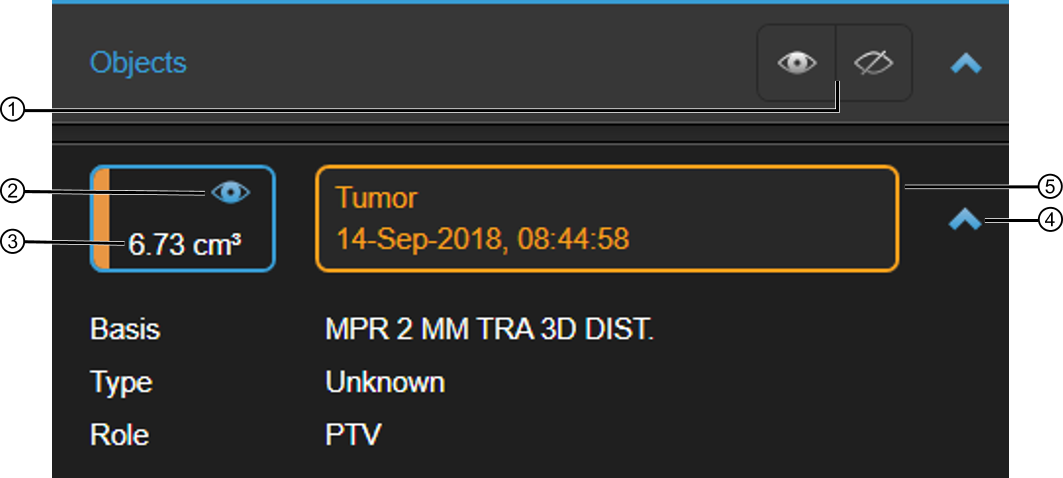 No.
Component

①

To make all objects visible/hidden, click on the open/closed eye icons.

②

If an object is visible, it is displayed with a blue border and eye icon. To hide an object, click on it.

By default, the defined objects except the Outer Contour are set to visible.

③

Object volume.

④

Click on the arrow beside the object of interest to see additional information:

Basis: Lists the image set used for creation of the object

Type: Displays the type of the object (e.g., tumor)

Role: Displays the role (e.g., PTV)

⑤

If a single object is selected, it is highlighted in orange and all views are centered on that object.
Art-No. 60919-40EN