Reviewing the Arcs and Gantry Angles
Beam's Eye View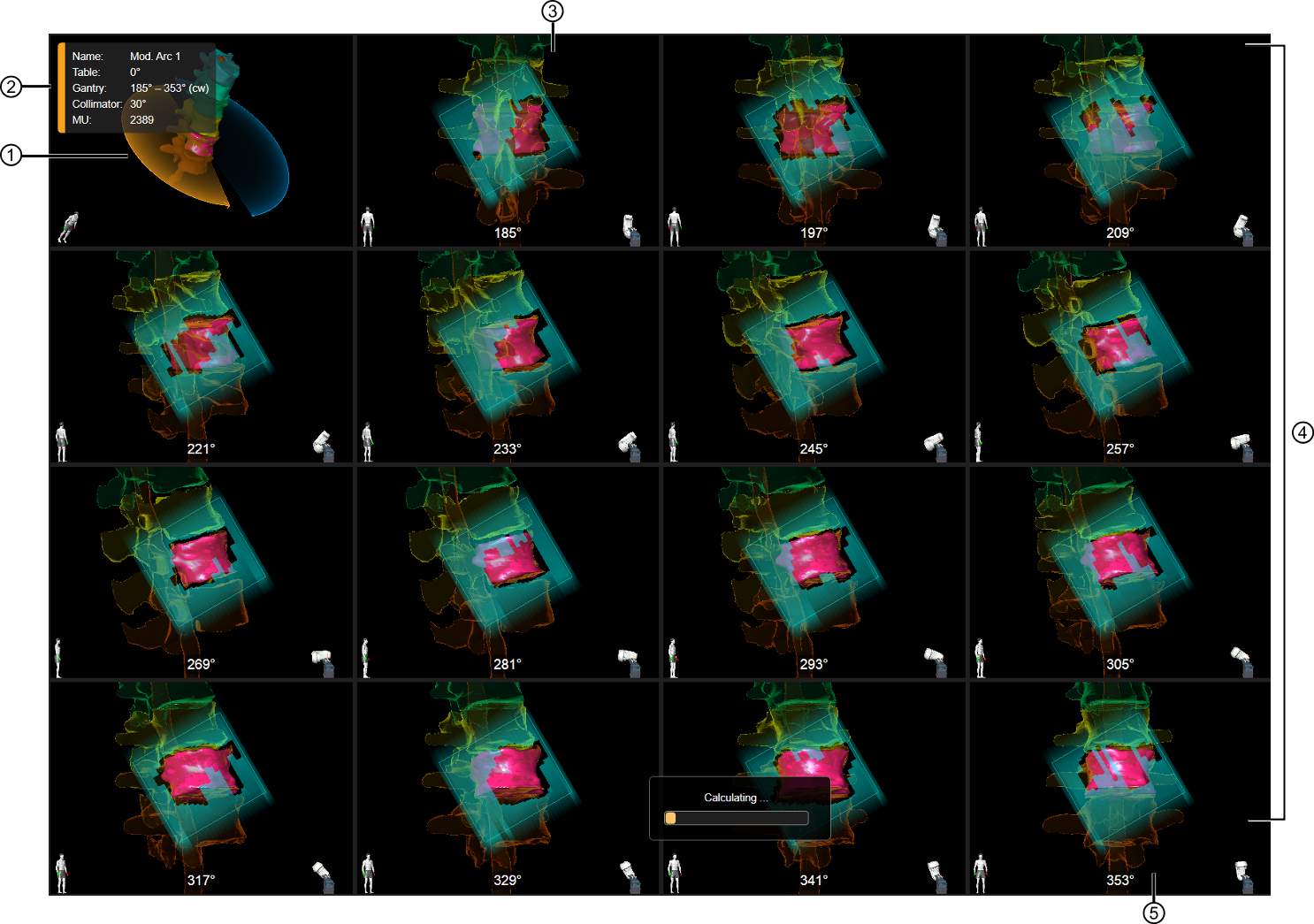 Open the Beam's Eye View to review arcs and gantry angles.
Beam's Eye View Layout
No.
Component

①

Arcs calculated by the plan. The selected arc is displayed in orange.

②

When you select an arc, the following information is displayed:

Name

Table angle

Gantry angle range

Collimator angle

Monitor units (MUs)

③

The arc starting angle is located in the upper left.

④

Leaf and jaw positions for various control points of the selected arc.

⑤

The arc stopping angle is located in the bottom right.
Warning
Warning
Warning
Art-No. 60919-40EN