Multiple Software Versions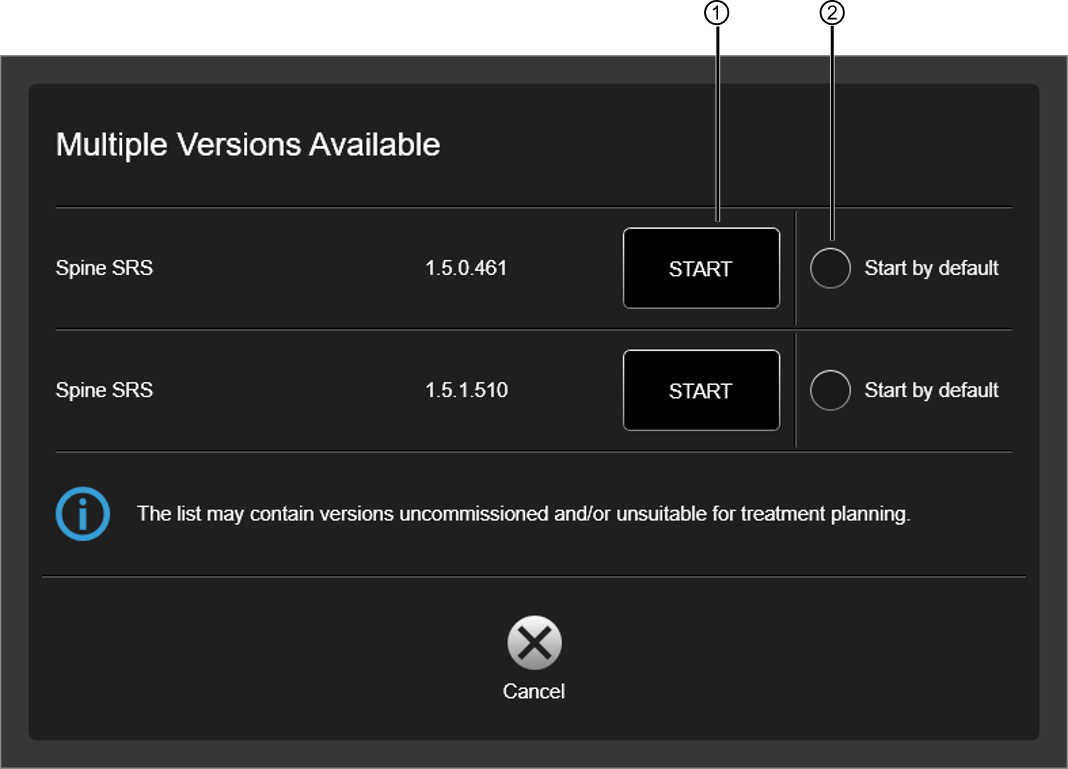 If multiple versions of the software are installed for commissioning on your machine, you will be asked to select from a list of the available versions.
Options
Select START ① to start the selected software version.
Click on the circle by Start by default ② to set the selected version as the default. Then select START ①.
To start a different version after setting the default, right mouse click on the software icon to choose from the list of available software versions.
Art-No. 60919-40EN