How to Modify the Clinical Protocol Templates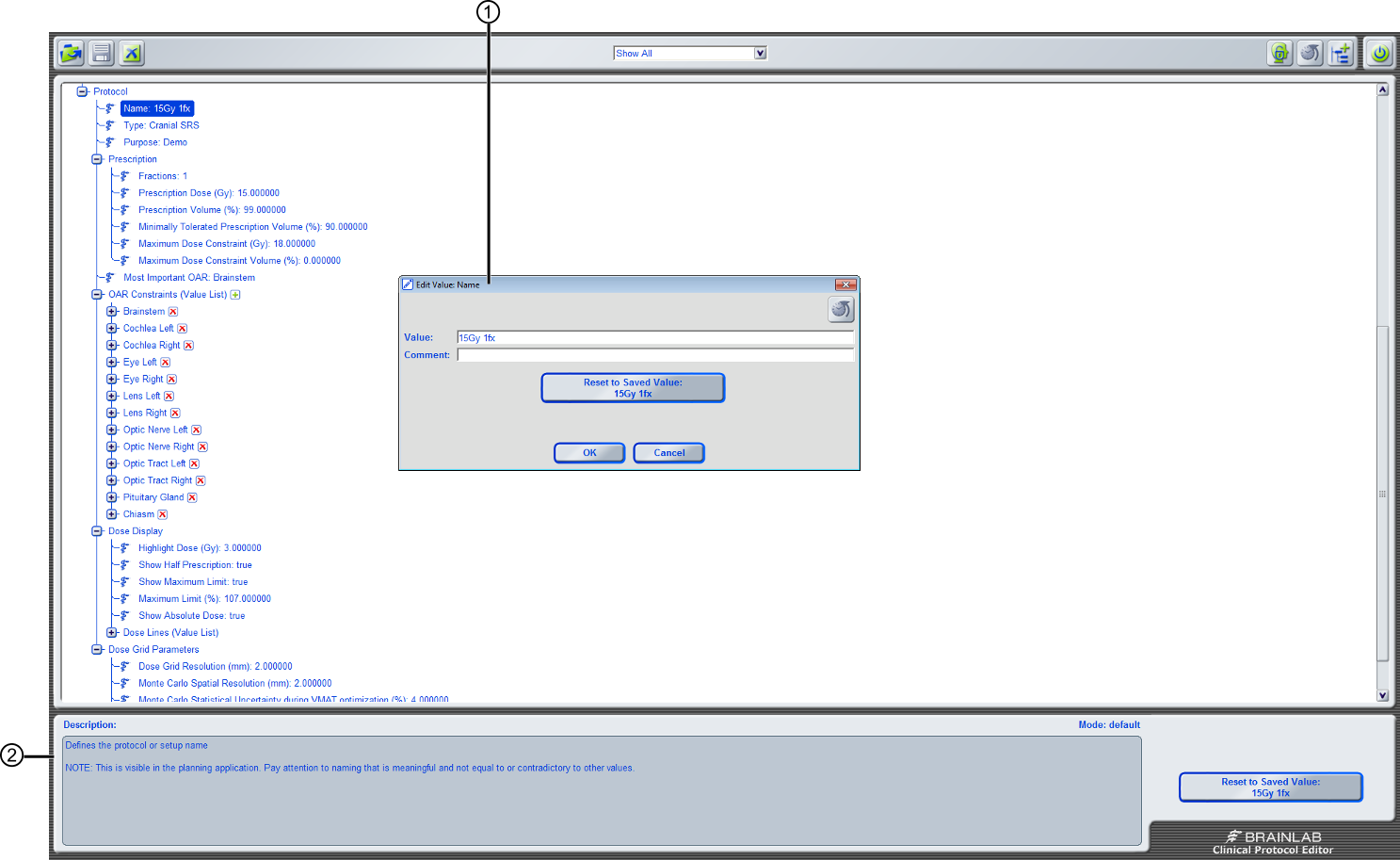 Step

1.

To access a set of default templates, either:

Start the

Clinical Protocol Editor

on your desktop or from your

Origin Server

interface, depending on your installation, or
Browse to: %BRAINLAB_SHARED%/RT/ClinicalProtocols/SpineSRS<version #> with Windows Explorer and open the desired file.

2.

Change the viewing mode to Adjustment and enter the password to allow modifications.

3.

Double click on a parameter to edit a value.

A pop-up window opens ①. Read the description for helpful editing information ②.

4.

Configure the variables in the following tables.

5.

Rename the template to create a new clinical protocol for clinical use.

6.

Select Save.

Browse to the relevant Brainlab folder for the correct software version (e.g., %BRAINLAB_SHARED%/RT/ClinicalProtocols/SpineSRS1.5). It is recommended to choose the suggested name to ensure consistency between the name in the file and the file name.

7.

Once the example protocols from the examples folder are no longer needed, you can delete them from the file system by browsing to: %BRAINLAB_SHARED%/RT/ClinicalProtocols with Windows Explorer and deleting the corresponding files or the entire examples folder.

The examples are then no longer available in the Protocol and Setup selection with the software.
Art-No. 60919-40EN