Dose Analysis
Using Dose Analysis
The Dose Analysis view enables you to focus on risk areas within your plan. It displays dose levels within the PTV and other anatomical objects and highlights the underdose and overdose.
Analyzing the PTV and OARs with Dose Analysis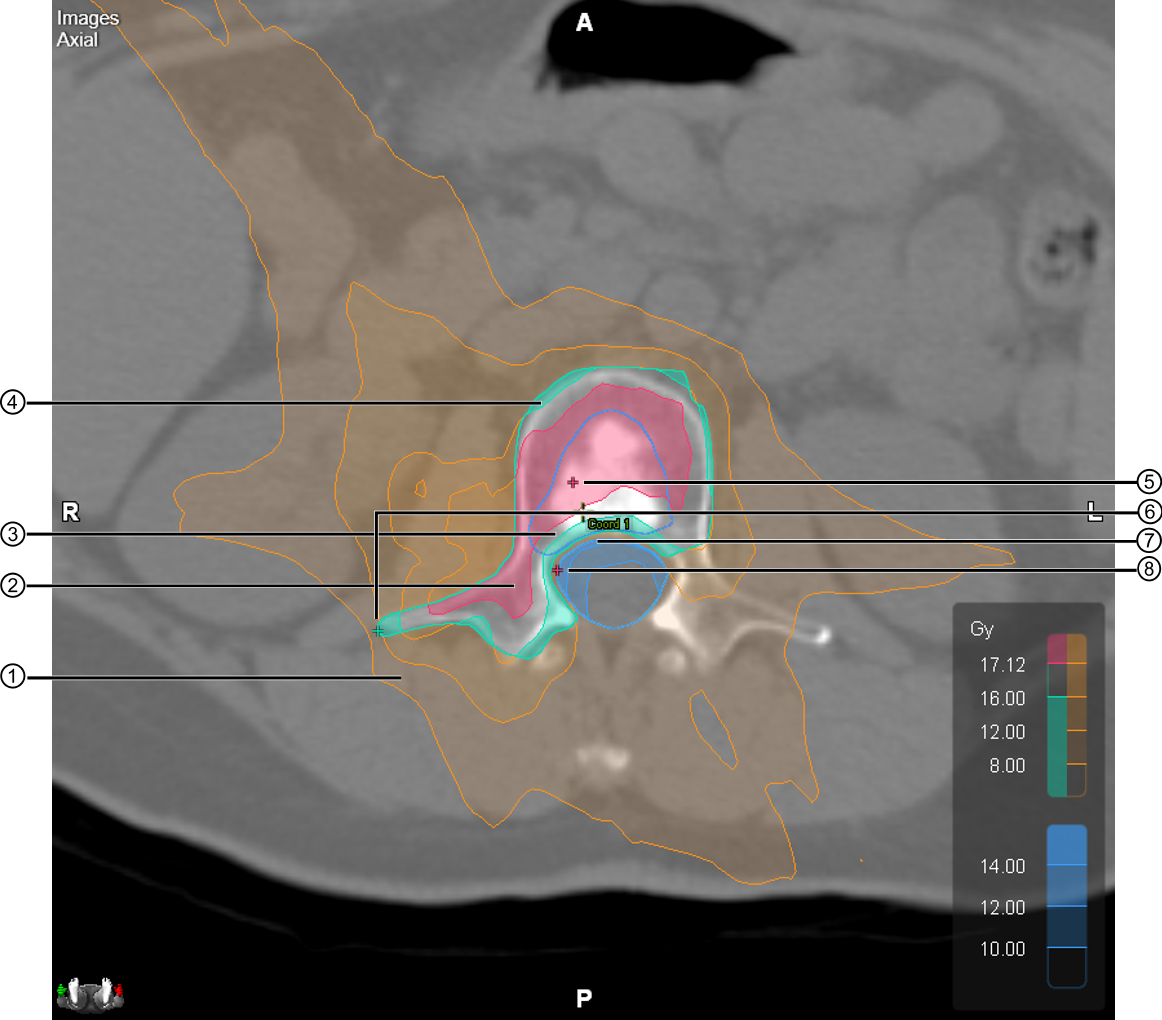 The PTV is displayed in green and all other objects in blue.
| No. | Description |
| --- | --- |
| ① | Normal tissue dose is shown in orange. An isodose line is shown for the prescription dose, 50% of the prescribed dose and the definable Highlight value. |
| ② | Dose inside the PTV above the maximum/desired constraint is highlighted in pink. |
| ③ | Dose inside the PTV between the prescription value and the maximum/desired constraint value has no color. |
| ④ | Any dose under the prescription value inside the PTV is highlighted in green. |
| ⑤ | A labeled point (red) inside the PTV shows the highest dose. |
| ⑥ | A labeled point (green) inside the PTV shows the lowest dose. |
| ⑦ | Any dose falling inside an OAR is highlighted with a blue dose wash. Higher dose levels have a more opaque color. |
| ⑧ | A labeled point (red) inside an OAR shows the highest dose. |
Art-No. 60919-40EN