How to Review and Adjust the Outer Contour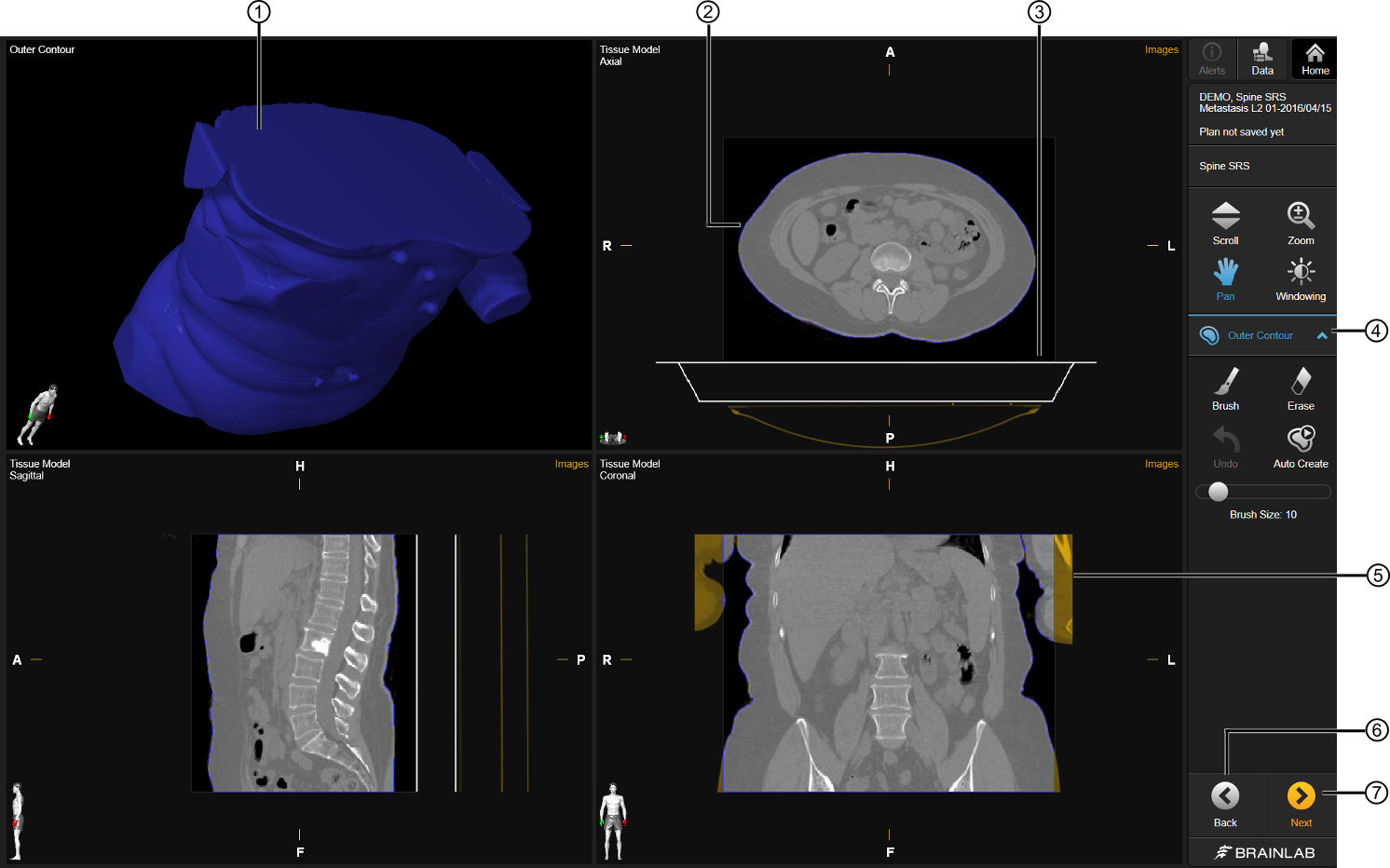 After the initial preparation steps have been performed, the software automatically generates the Outer Contour that is displayed on a separate page. The Outer Contour enables the software algorithm to perform dose calculation for the entire patient tissue.
Step

1.

Review the Outer Contour ① by rotating the 3D view and scrolling through all slices.

The ACS slices display the tissue model consisting of the Outer Contour in blue ② and the couch top model ③ (if a couch top model was previously selected).

The tissue model is shown in gray/white and the original CT in amber ⑤.

2.

If the results are not satisfactory, use the tools in the Outer Contour drop-down menu ④ to edit the blue outline in the axial, sagittal and coronal slices.

You may also select Back ⑥ and modify the Outer Contour using the Crop function.

3.

Select Next ⑦ to proceed.

The Configuration panel opens.
Art-No. 60919-40EN