How to Edit Additional Settings
The Configuration menu allows you to edit additional parameters. These changes do not affect the actual clinical Protocol or Setup templates in the Clinical Protocol Editor.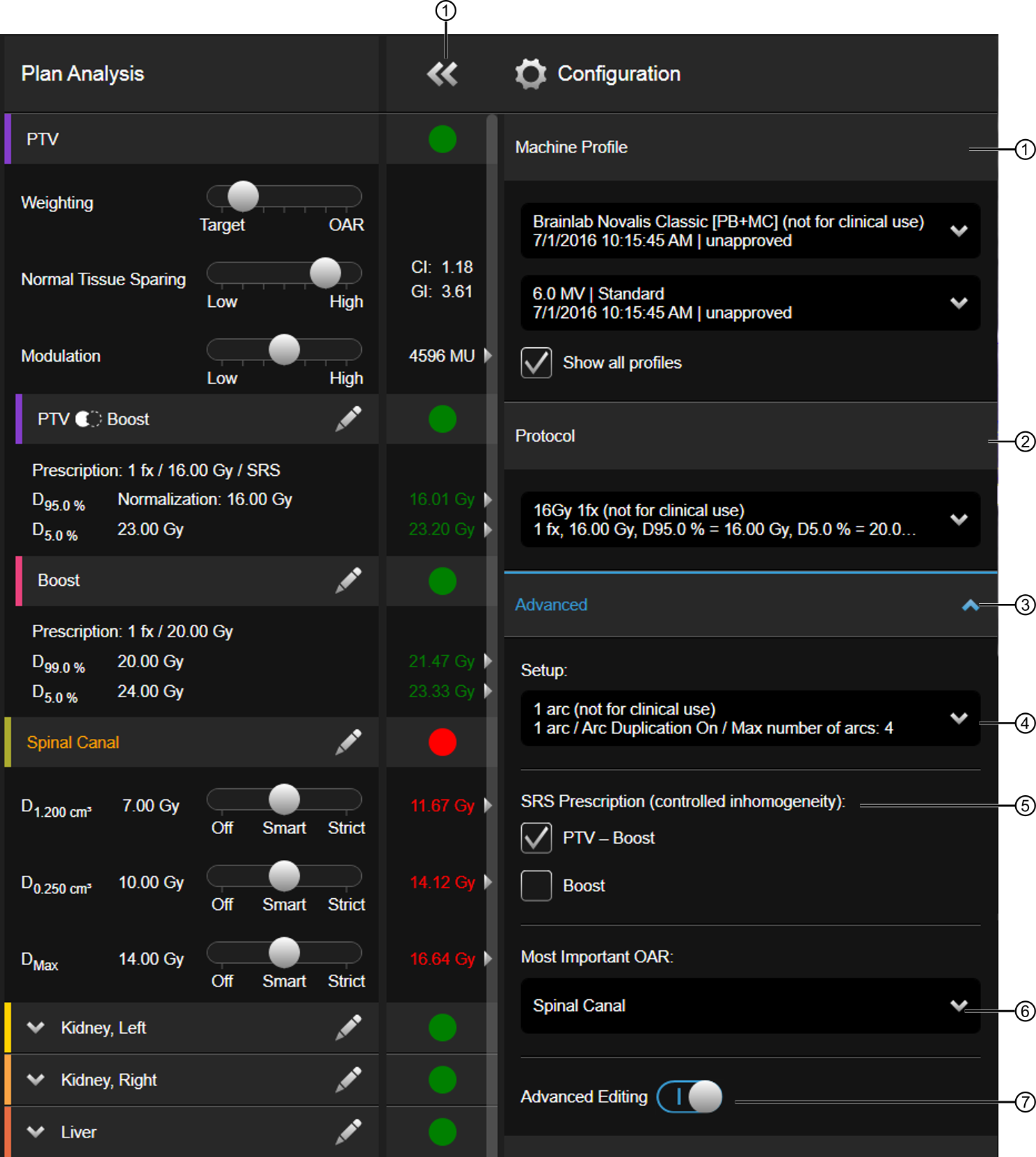 Step

1.

Select

Configuration

to display a list of available options:

Machine Profile

②: Change the machine profiles

Protocol

③: Change the clinical protocol

Advanced

④: Open more options

Setup

⑤: Change the clinical setup

2.

Select the check box ⑥ to enable SRS Prescription (controlled inhomogeneity) mode for the metastases.

3.

Use the toggle to enable Advanced Editing ⑦ mode. A pencil appears beside all parameters that can be edited.

4.

Select the top left arrow ① to close the Configuration menu.
Art-No. 60919-40EN