Omkaderen
Algemene informatie
De belangrijkste hulpmiddelen voor het omkaderen van 3D-objecten zijn Brush en Smart Brush.
Brush biedt de optie om doelgebieden handmatig te omkaderen. Net als Smart Brush, bouwt de software elke gesegmenteerde beeldcoupe op tot een 3D-object. Met deze functie kunt u een nauwkeurige objectcorrectie of segmentatie op voxelbasis uitvoeren met meer beperkte interpolatie.
Brush wordt aanbevolen voor het corrigeren van structuren. U kunt de structuur op een coupe-voor-coupebasis corrigeren, wat helpt bij het interpolatieproces.
Smart Brush-hulpmiddelen selecteren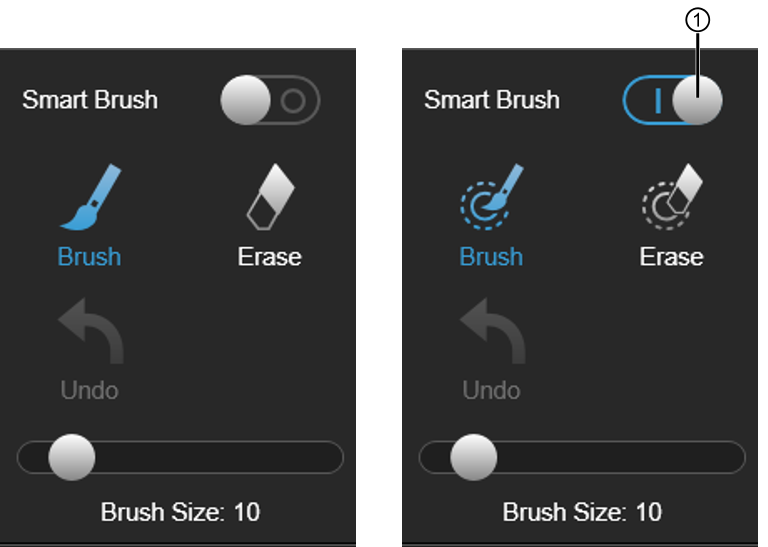 Selecteer de
Smart Brush
-tekenhulpmiddelen door de schakelaar ① in of uit te schakelen.
Art-Nr.: 60917-26NL