How to Outline Objects in Slices of the Same Reconstruction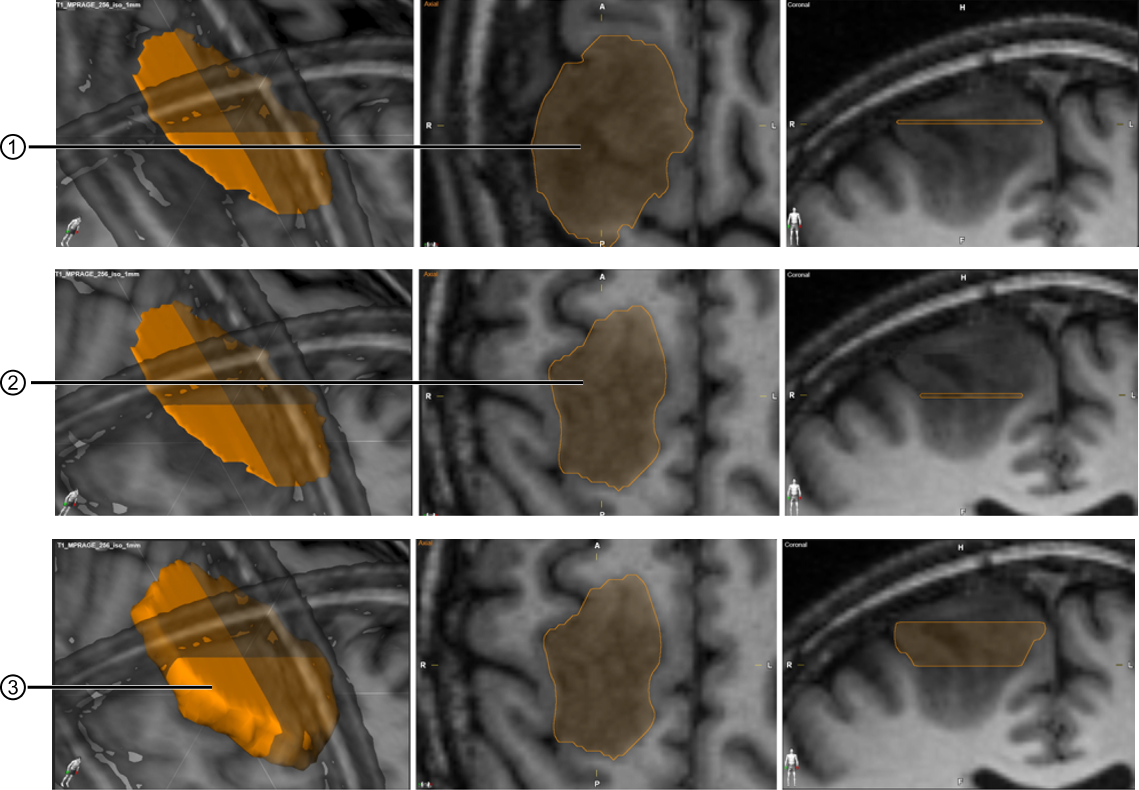 Step

1.

Create a segmented region on one image slice ① using Smart Brush (or Brush 3D or Brush 2D for adjacent slices).

2.

Scroll through the image slices to the next distinct plane.

3.

Create another segmented region on a different slice ②.

4.

The area between the two slices is interpolated ③, creating a 3D object.
Art-No. 60919-79EN