Side by Side View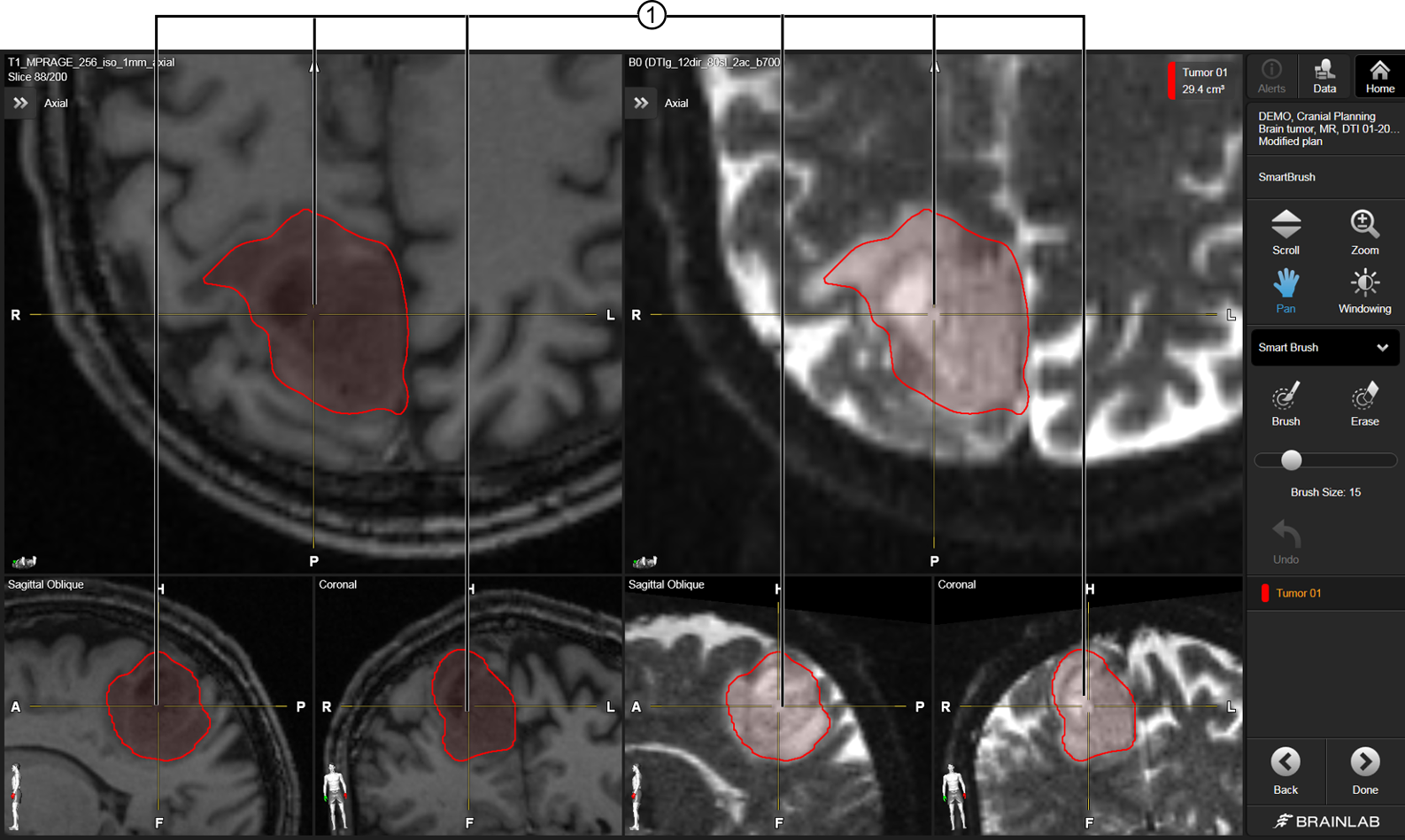 The Side by Side view displays two image sets next to each other in an ACS configuration. You can switch between the two image sets by selecting them.
Use Pan, Zoom and Scroll accordingly to review your image set.
When an object is selected, the views always align to the selected object ①.
Article No. 60917-66EN