Data Menu
Background
SmartBrush automatically selects the most relevant data set and a default display.
To adjust the default layout, image set, and/or object list that is displayed, select Data to open the data menu.
Using the Data Menu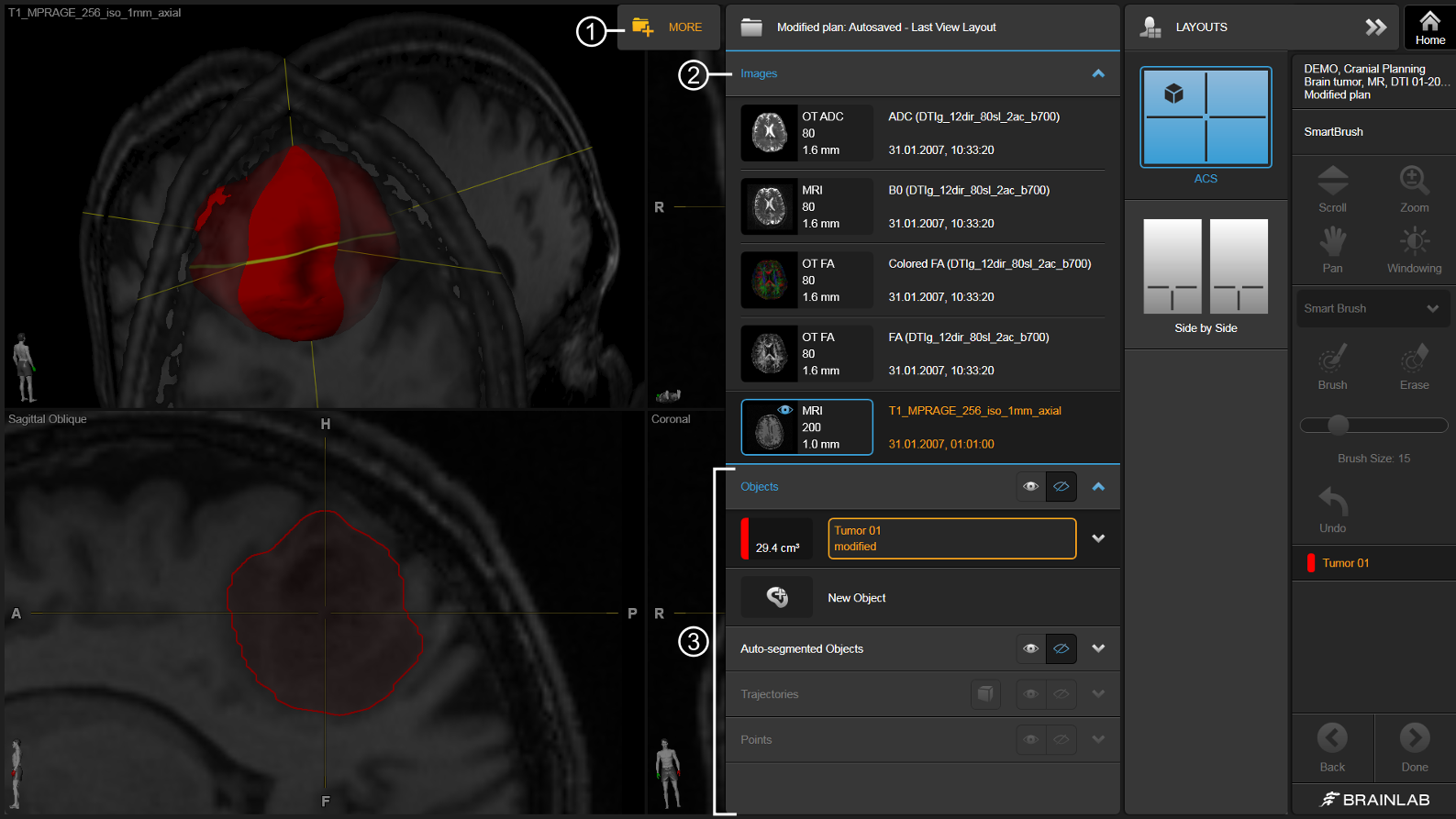 No.
Description

①

Select

MORE

to add additional content

②

A list of available image sets

③

Other available content (e.g.,

Objects

,

Auto-segmented Objects

,

Trajectories

, or

Points

)
Viewing Image Properties

Under Images, all image sets are displayed as thumbnail images and show the following properties ①:
Image modality
Slice distance
Number of slices
The right side ② displays the image set name and the date and time of acquisition.
Viewing Object Properties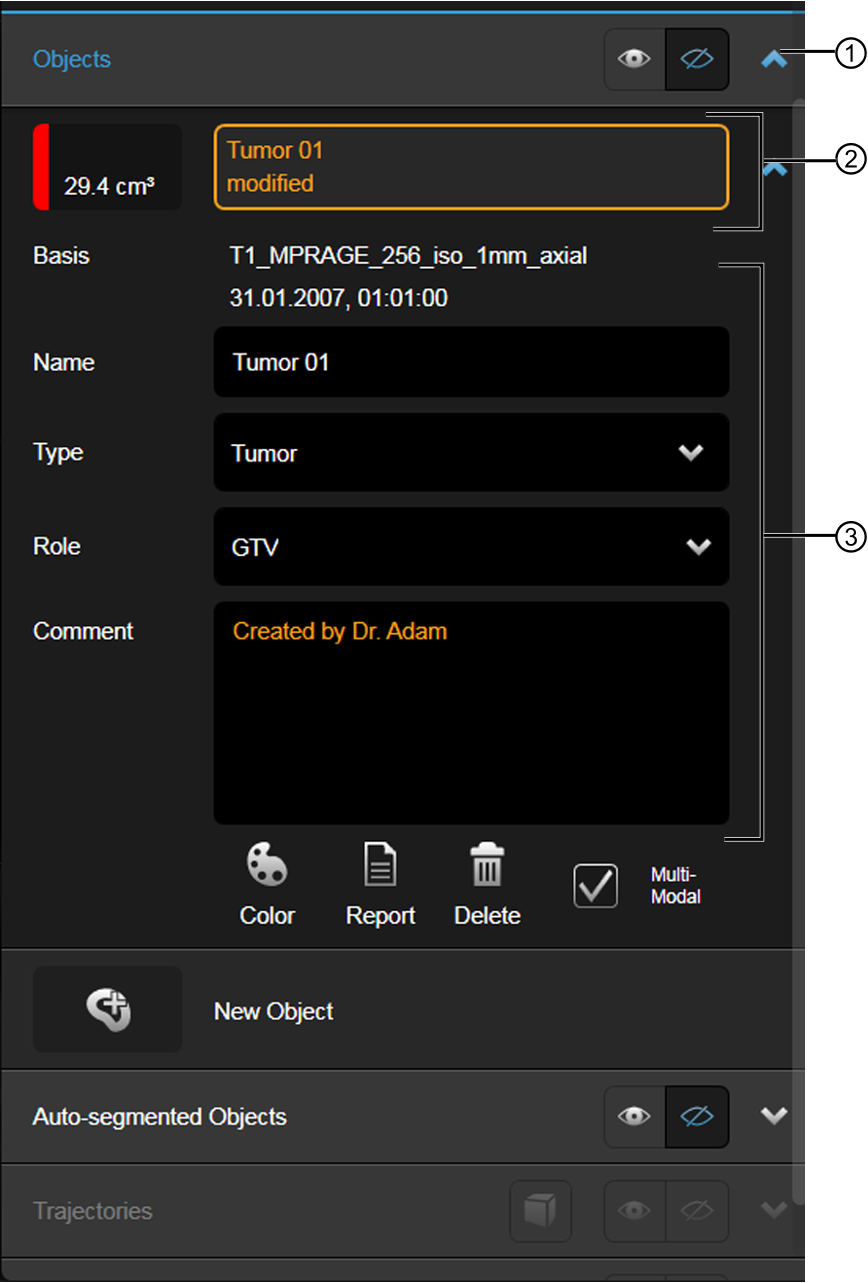 Select the arrow ① to open other content menus, such as Objects, Auto-segmented Objects, Trajectories, or Points.
You can view object properties ② or edit object characteristics at any time ③ during the creation process via the Data menu.
| Button | Function |
| --- | --- |
| | Assign a color to an object. |
| | Create a volumetric report. |
| | Remove an object from the current selection. |
| | Enable multi-modal object creation. |
| | Create a new object. |
Visibility Options

To show/hide a specific object, select the open/closed eye button within the object ①.
The open/closed eye buttons ② on the drop-down menu to turn the visibility of all objects on or off.
Article No. 60917-66EN