How to Use Distortion Correction Cranial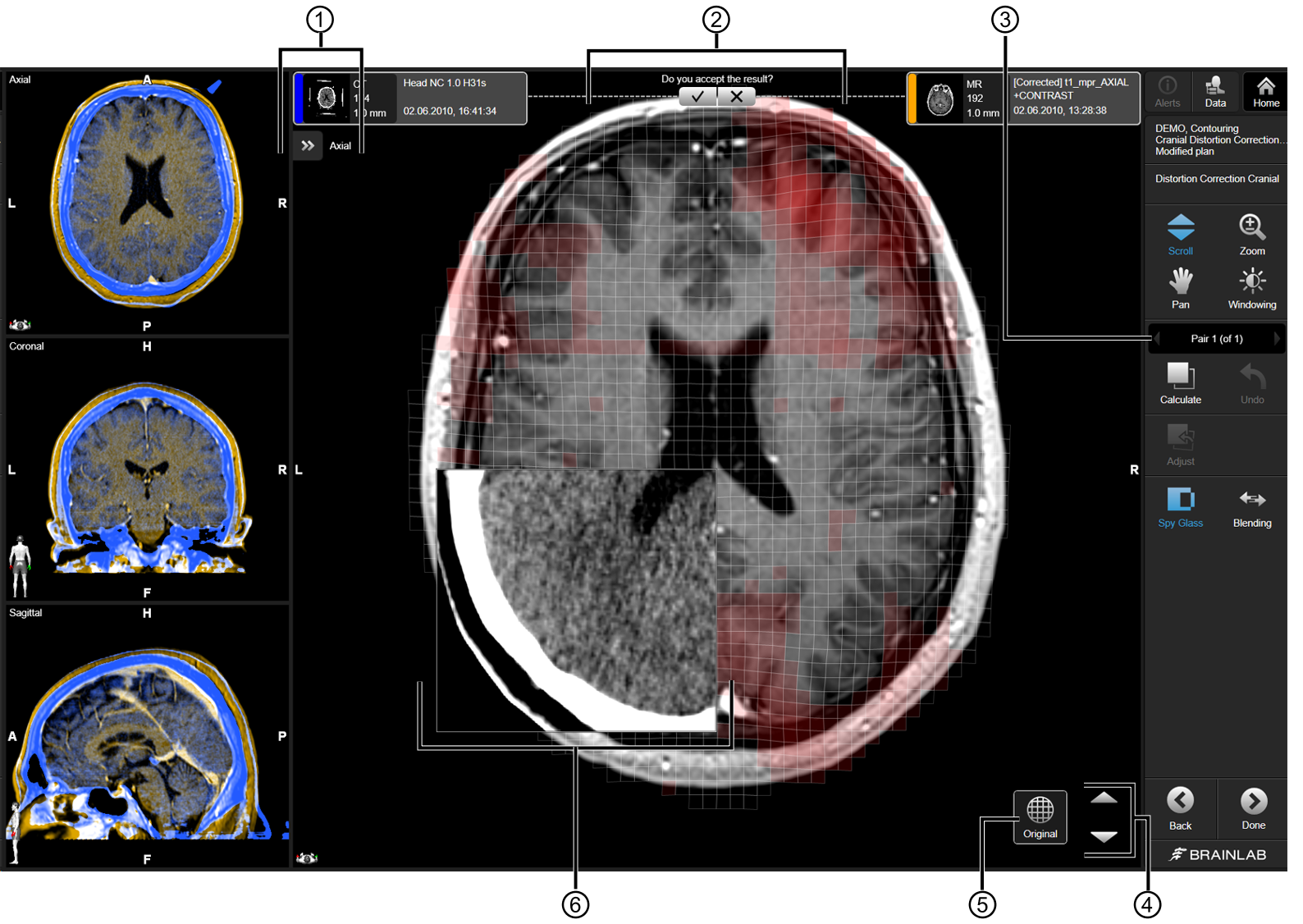 Step

1.

Select the fusion pair ③ for review or calculation.

2.

By default, Spy Glass ⑥ is activated.

Review your data by using Blending/Spy Glass and if necessary use Adjust.

3.

Select Calculate to start the fusion.

Depending on the input images, you may be prompted to:

Select the image set to be corrected

Transfer the correction calculated for one image set to a network of further image sets

4.

Select between Axial, Coronal and Sagittal view orientations ①.

5.

Scroll through the image slices using the arrow buttons ④.

6.

Review and verify the distortion correction by toggling between Blending/Spy Glass.

Toggle Original ⑤ to compare the simulation with the original image.

7.

Review and accept the fusion result ② if it is satisfactory.

8.

Select Done when complete.

The corrected image set is saved for further processing.
Article No. 60917-73EN