How to Use Contrast Clearance Analysis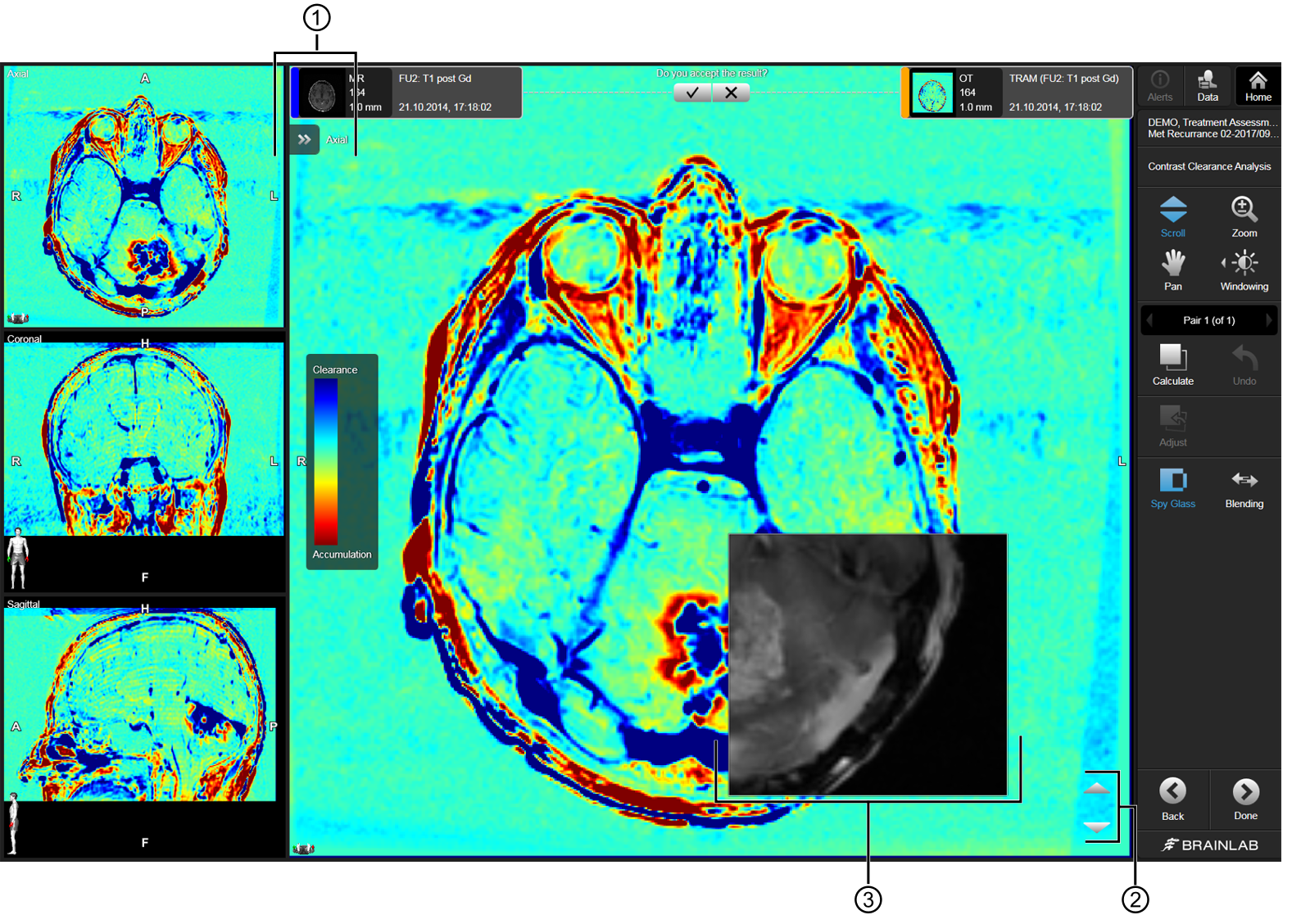 Step

1.

Select the first and second MRI data sets (i.e., early and late image acquisitions after the contrast agent injection).

2.

Select Calculate to start the Contrast Clearance Analysis calculation.

A rigid fusion of both MR sequences is performed automatically prior to the calculation.

3.

Select between Axial, Coronal and Sagittal view orientations ①.

4.

Scroll through the image slices using the arrow buttons ②.

You can also use the mouse wheel to scroll.

5.

Review the accumulation/clearance of the contrast agent.

6.

By default, Spy Glass ③ is activated.

Review the fusion by using Blending/Spy Glass.

7.

Review and accept the fusion result ② if it is satisfactory.

8.

Select Done when complete.

The fusion results are saved for further processing.
Article No. 60917-73EN