How to Use Image Fusion for Cranial Procedures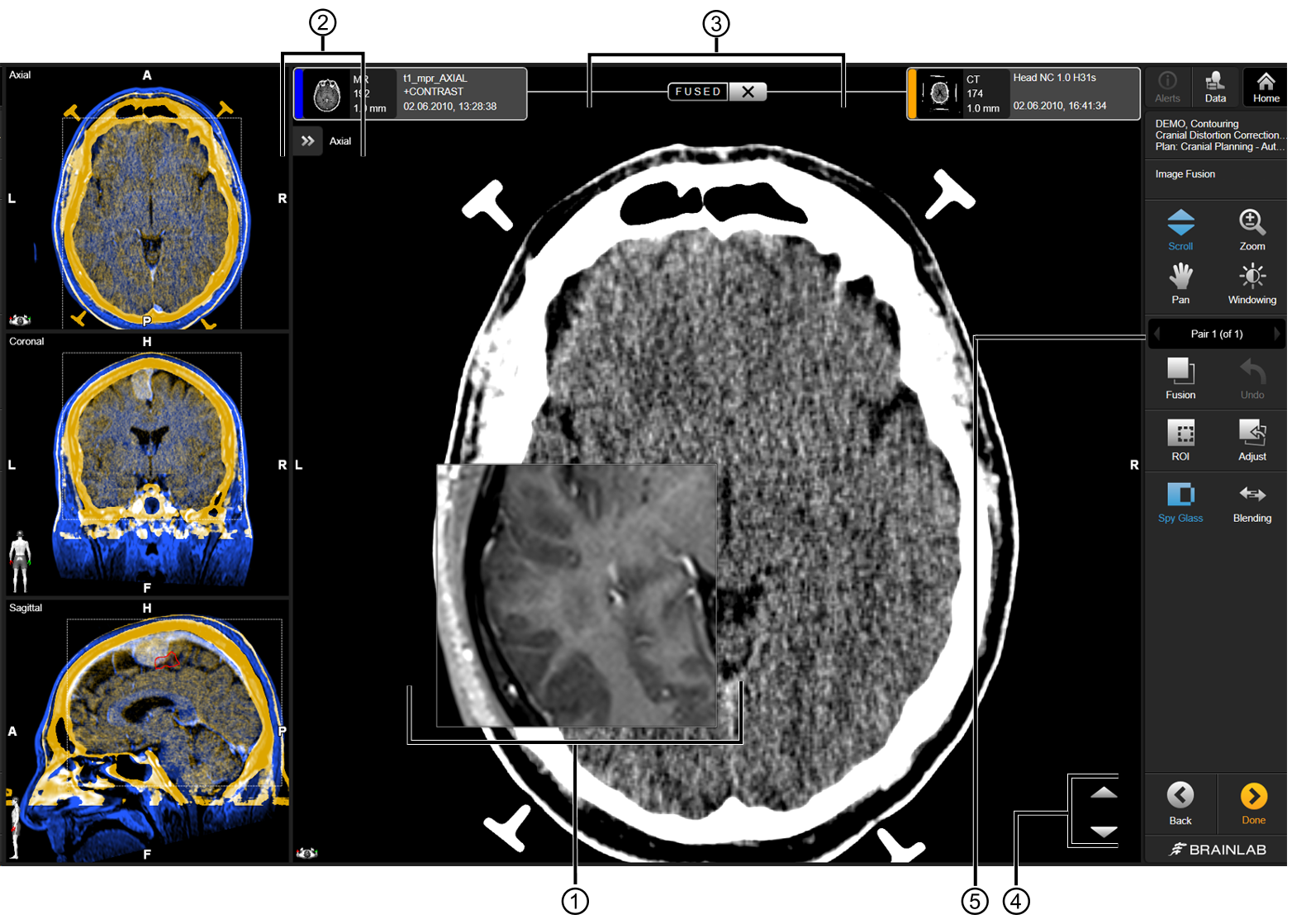 Step

1.

Rigid fusion starts automatically.

Select and switch between fusion pairs ⑤ for review.

2.

Review the fusion by using Blending/Spy Glass.

By default, Spy Glass ① is activated.

3.

Select between Axial, Coronal and Sagittal view orientations ②.

4.

Scroll through the image slices using the arrow buttons ④.

You can also use the mouse wheel to scroll.

5.

Review and accept the fusion result ③ if it is satisfactory.

On accepting the fusion result, its status is displayed.

6.

Select Done when complete.

The fusion results are saved for further processing.
Article No. 60917-73EN