Finalizing and Closing Image Fusion
Review Pending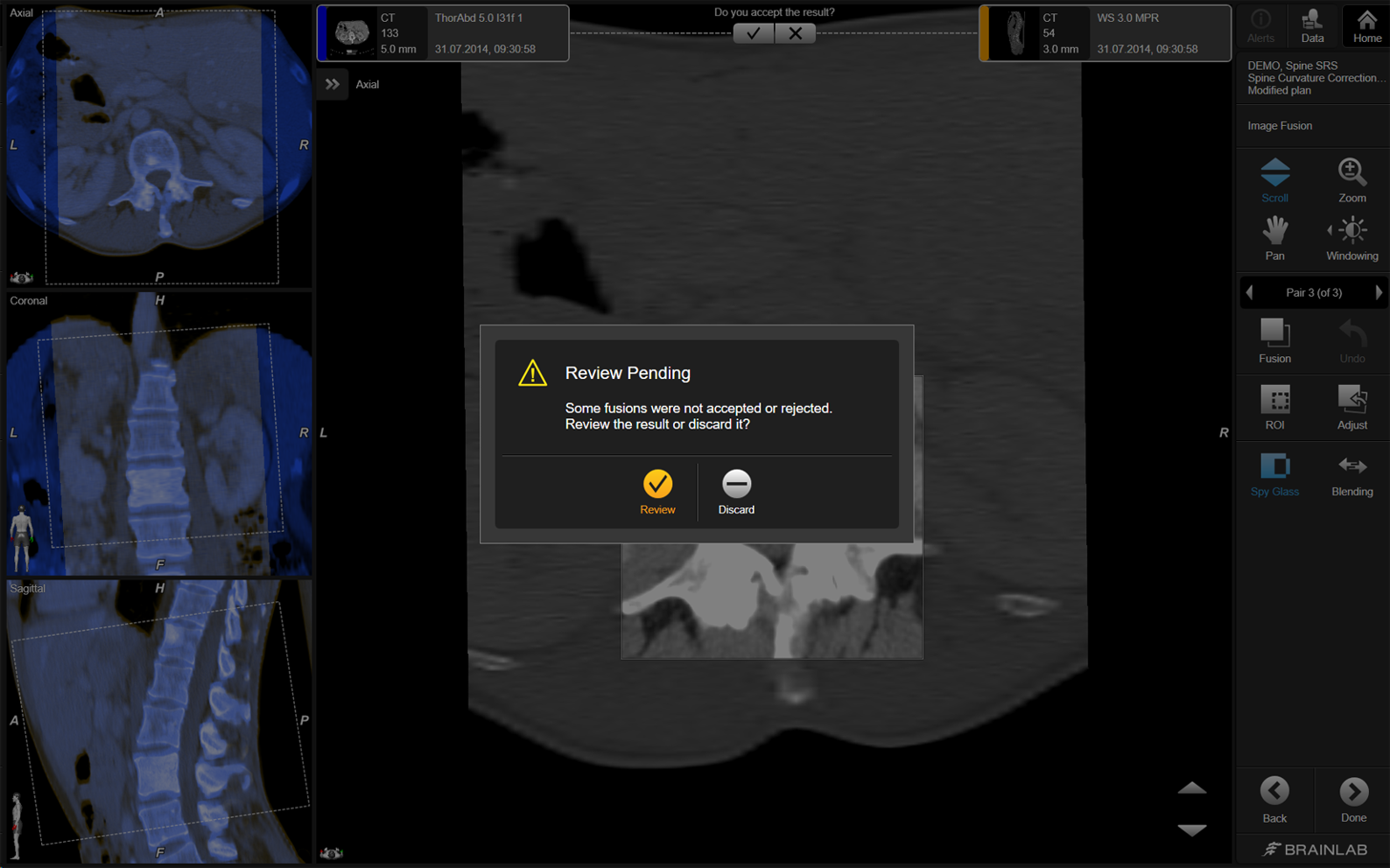 All fusion results must be accepted or reviewed before you can close the software or use them in other applications. The Review Pending dialog opens if you try to proceed without accepting or declining a result.
Options




Go back and approve the pending results.




Proceed without fusion approval.
Deformation Results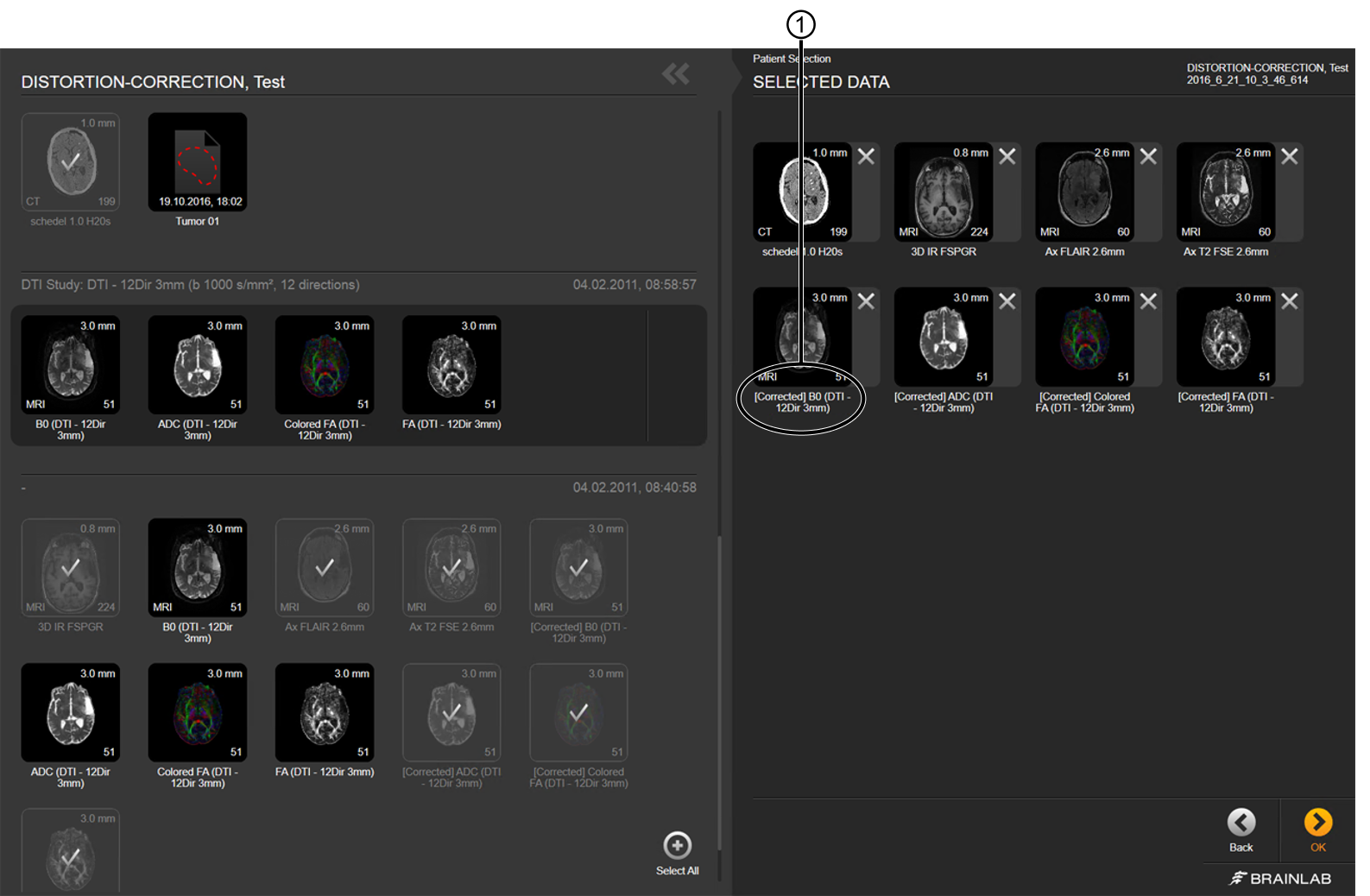 After fusion approval, a corrected image set ① is saved and the original is then removed from SELECTED DATA. The original can still be selected from the patient repository, if required.
DTI Data Handling
Always select a DTI study from the data selection on the left side. Do not select B0, FA or ADC separately.

A valid DTI study is treated as a bundle within Image Fusion, named "DTI Bundle".

All DTI bundles are treated equivalently. For example, if a bundle is corrected, four new image sets are created (B0, FA, colored FA, ADC).
Saving Data on Shutdown
Caution
Article No. 60917-73EN