How to Create a Customized Tracking Template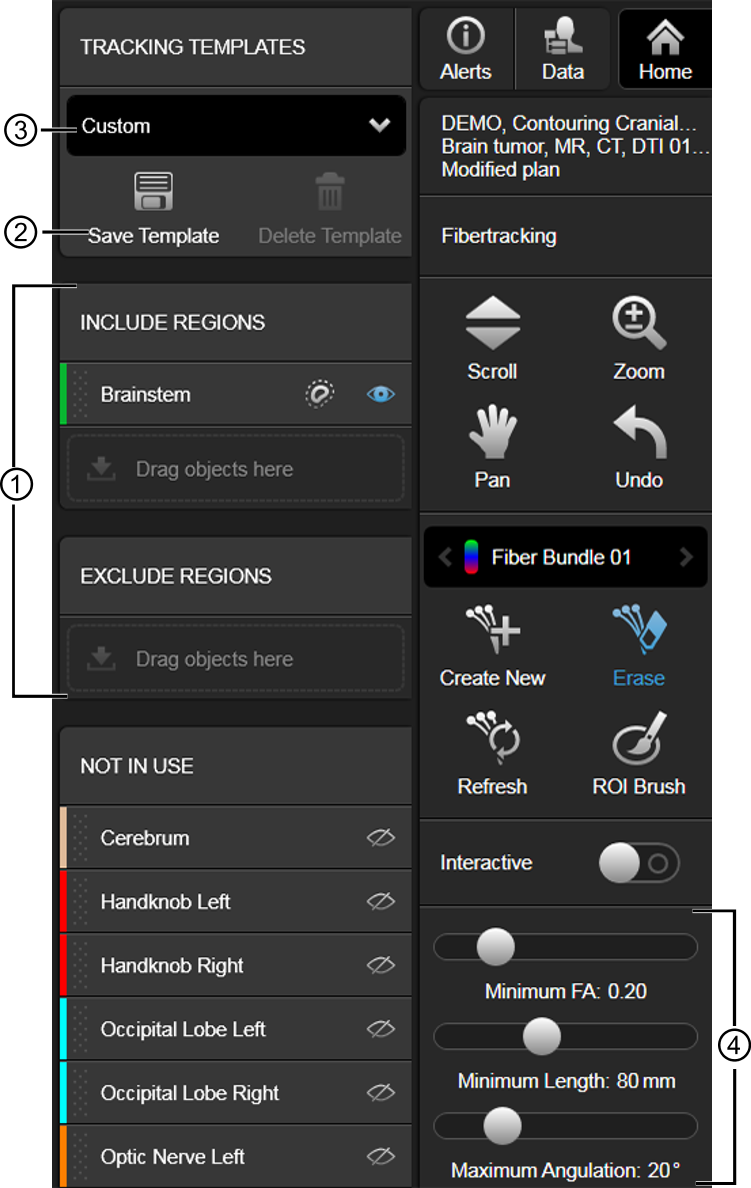 Step

1.

Select INCLUDE REGIONS and EXCLUDE REGIONS as parameters for the template ①.

2.

Set stopping criteria for Minimum FA, Minimum Length and Maximum Angulation ④.

3.

Custom ③will automatically be selected as the TRACKING TEMPLATE and Save Template will be enabled.

4.

Select Save Template and provide a meaningful name for the customized template ②.

5.

Select OK.
Art-No. 60919-74EN