How to Modify Fiber Bundles and Objects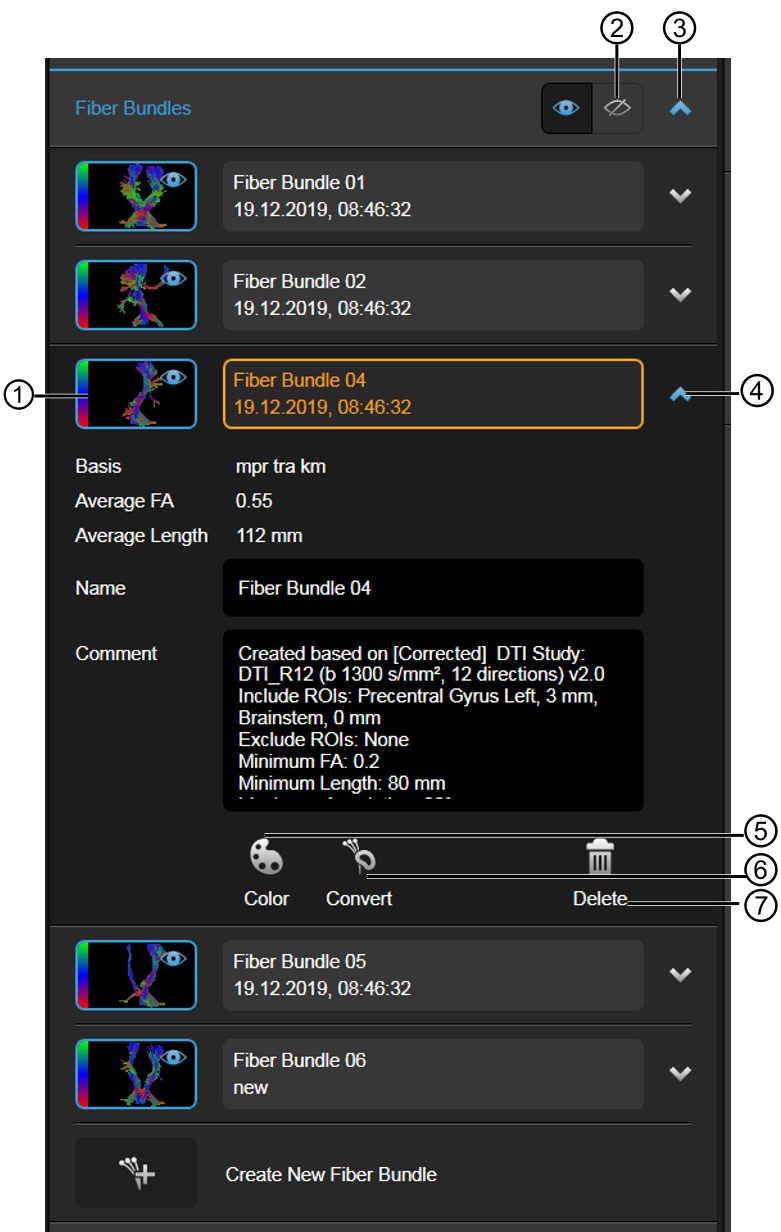 Step

1.

Open the Data dialog and the corresponding arrow ③ next to Fiber Bundles or Objects in order to view the list of fiber bundles or objects.

2.

Under Fiber Bundles or Objects select the arrow beside the desired object to open the properties dialog ④.

Newly created fiber bundles/objects can be completely deleted, whereas existing fiber bundles/objects (e.g., from previous planning sessions) are only removed from the current selection and remain accessible in Patient Selection.

3.

In the properties dialog, you can:

Change the name
Under

Color

⑤ select a new color for the fiber bundle or object from the palette

Convert

⑥ the fiber bundle into a 3D object (available for fiber bundles only)

Delete

⑦ the fiber bundle or object
See additional information (basis and type)

4.

Click on the closed eye icon ② to hide all contained fiber bundles (except the currently selected one).

5.

Click on the fiber bundle symbol to hide only a specific fiber bundle (unless it is selected). The selected fiber bundle (highlighted in orange) ① cannot be hidden.
Art-No. 60919-74EN