Verifying the Calibrated Probe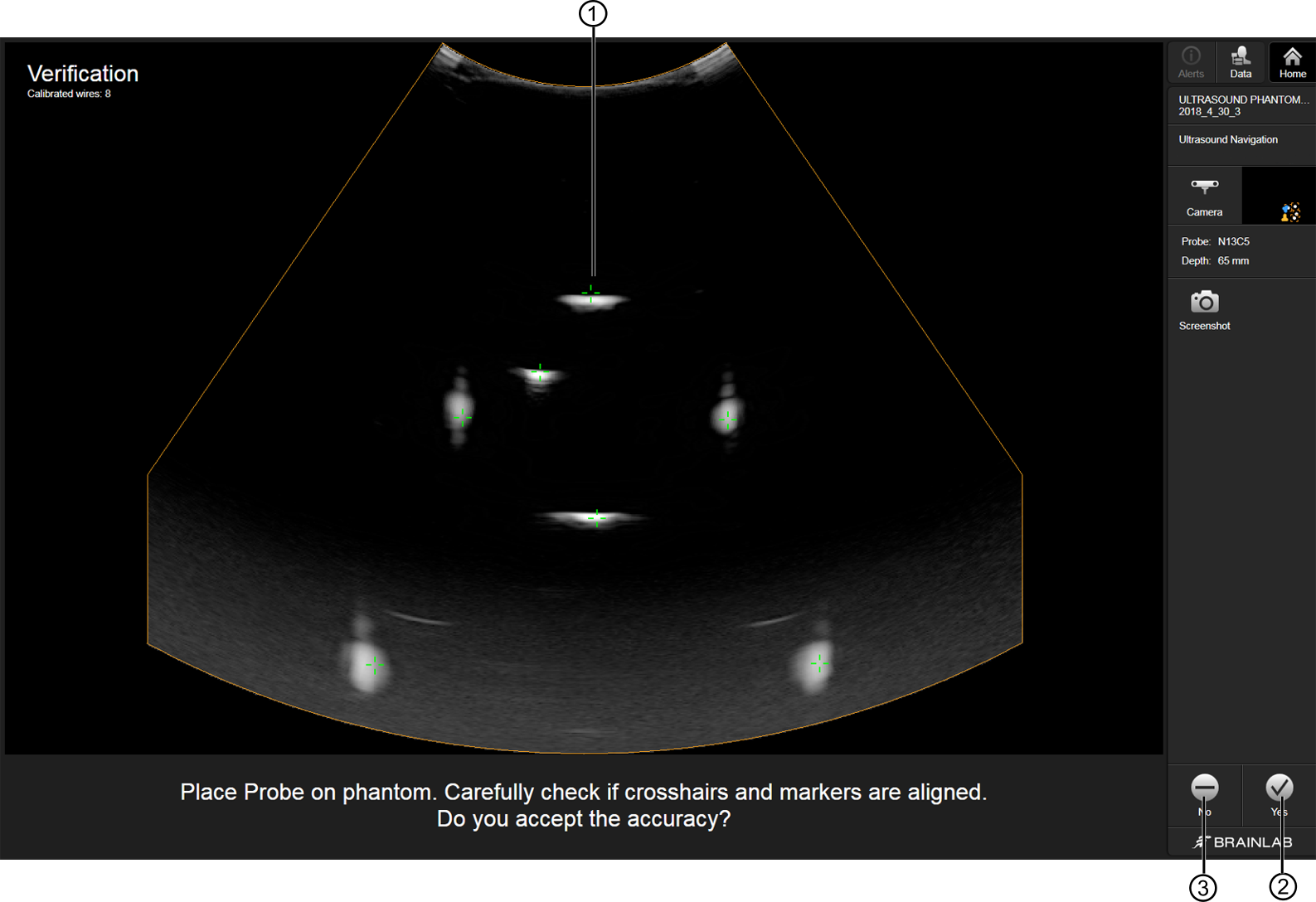 No.
Component

①

When you hold the ultrasound probe to the

Ultrasound Registration Phantom

, the software displays an ultrasound image of the phantom.

Small white regions in the image represent calibration points (intersection of the wires in the phantom).
Green crosshairs indicate the calculated position of calibration points based on the probe position.
Move the probe around on the phantom to verify the line up of crosshairs with white regions.

②

Select

Yes

if calibration is sufficient.

③

Select

No

if calibration is insufficient.
Art-No. 60920-63EN