Surface Match Registration Troubleshooting
No Registration Result Found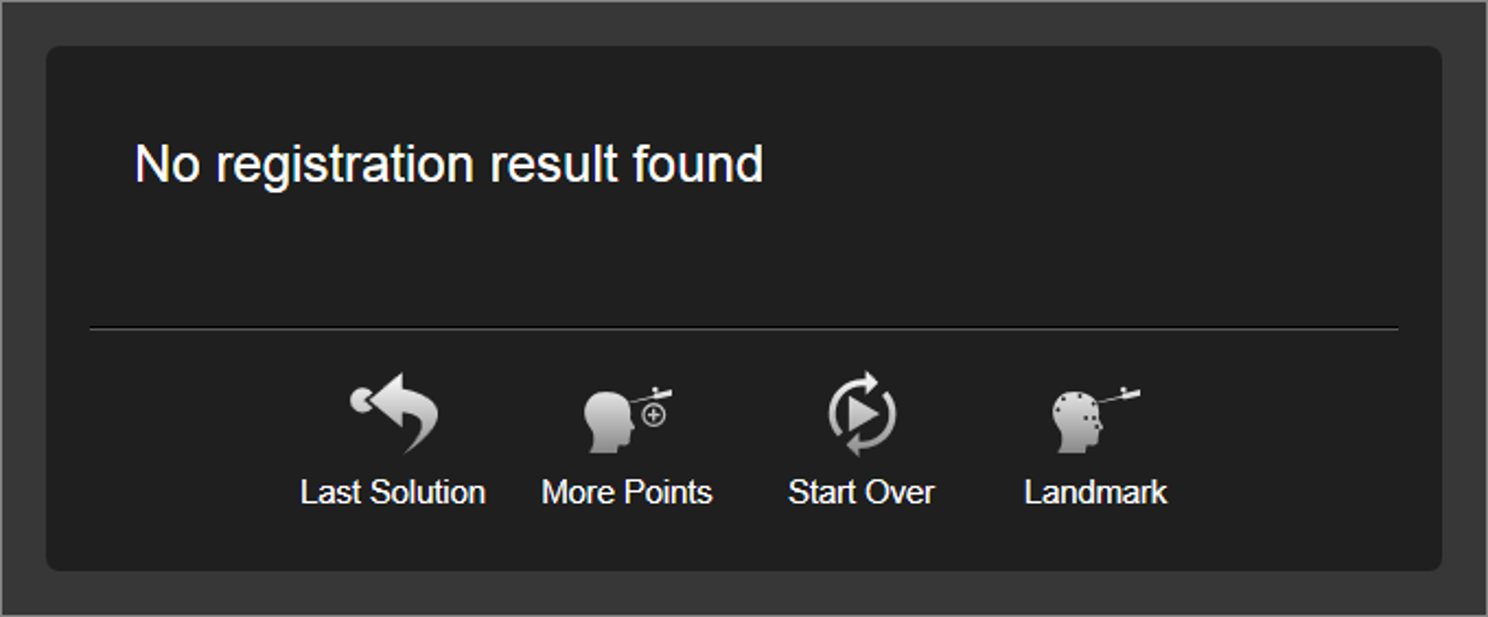 If the software cannot find a registration result, the corresponding dialog opens.
Option
Description

Last Solution

Opens the previous registration in the verification page. Any additional points are discarded.

More Points

Opens the registration dialog to acquire additional points, which are indicated with a different color.

Start Over

Restarts registration. All acquired points are removed.

Landmark

Switches to

Landmark

registration.
Art-No. 60917-77EN