How to Perform Surface Match Registration with Z-touch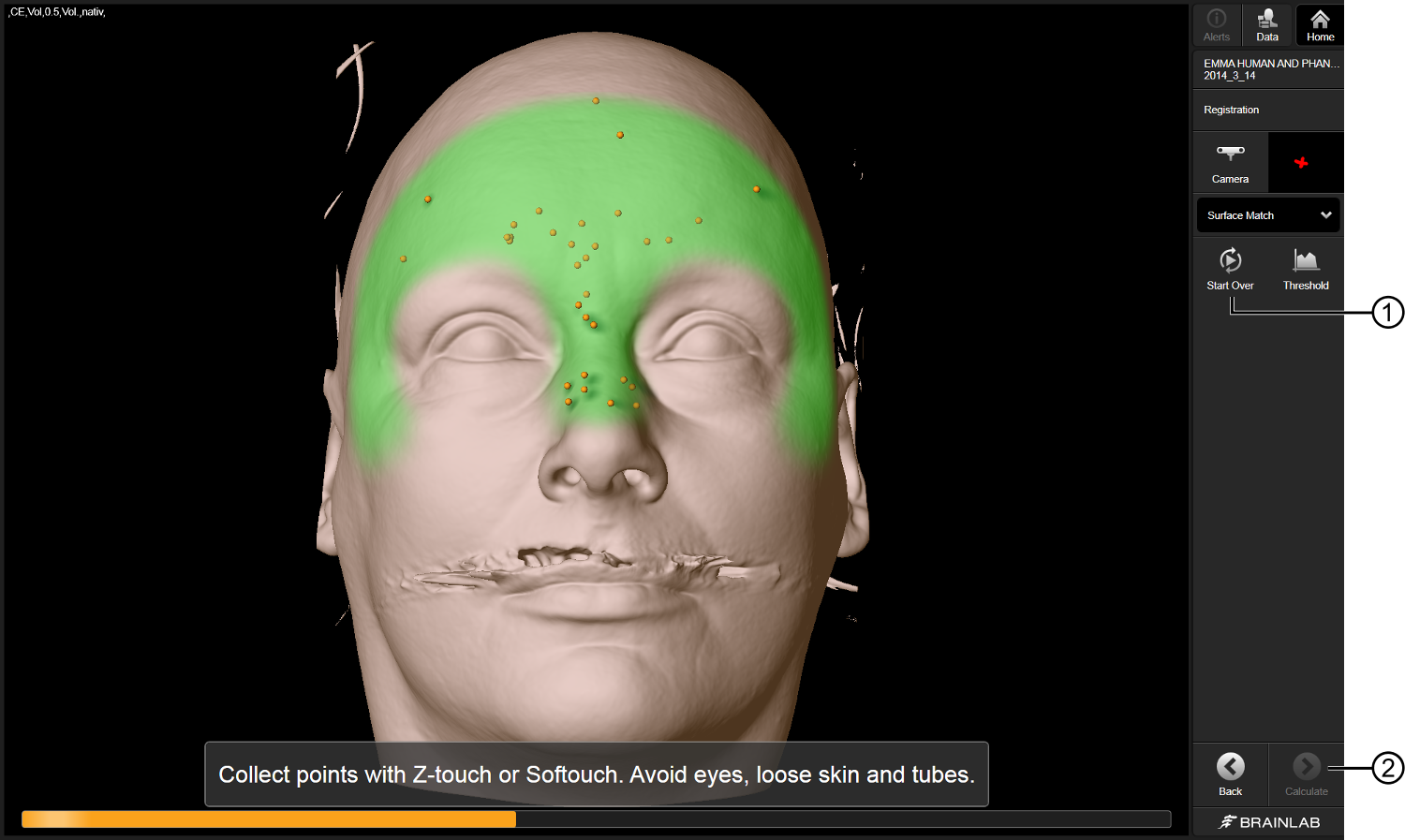 Step

1.

Switch on the visible laser beam following the instructions above.

2.

Hold Z-touch perpendicular to the scanned surface so the laser beam meets the skin as a point.

Elliptical points may lead to incorrect calculation.

3.

Using the animation as a guideline, slowly move the Z-touch laser over the green area of interest as indicated in the software.

After 60 points (half the progress bar is filled), Calculate ② is activated.

Select Start Over ① to remove all acquired points and restart registration.

4.

Select Calculate ② to proceed immediately or acquire all points (120 points maximum) and wait for the software to proceed automatically.
Art-No. 60917-77EN