How to Measure Diameters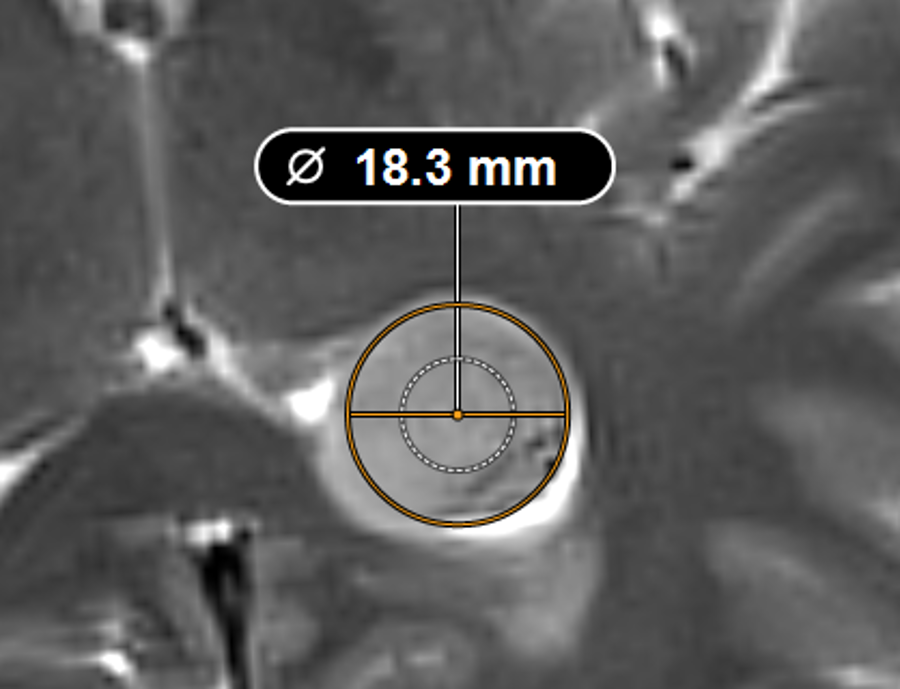 The Circle function allows you to measure the diameter of a circle overlaying the image. Diameter measurements are applied to the current slice, as well as one slice before and after.
Step

1.

Select Circle.

2.

Select a point in the image to create a circle.

The diameter of the circle is calculated and displayed.

3.

Reposition the circle as needed by dragging the center. Resize the circle by selecting and dragging the edges.
Art-No. 60919-95EN