Options for Positioning the Virtual Scene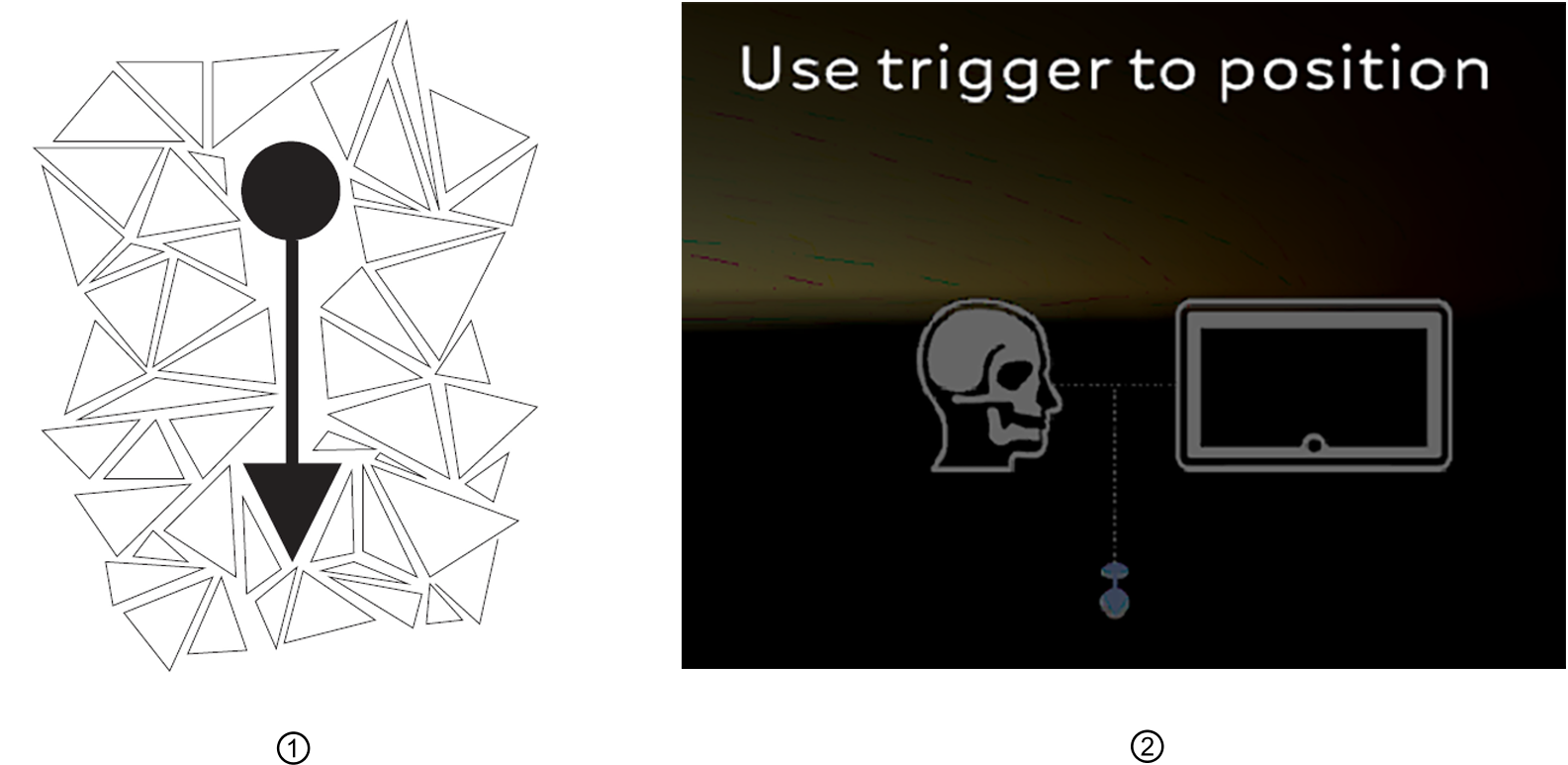 | No. | Description |
| --- | --- |
| ① | Printed positioning marker |
| ② | Virtual positioning symbol |
After connecting your device, you can define where virtual objects build up in the real environment.
Define the position using the positioning marker or the virtual positioning symbol via the Magic Leap control.
To repeat this process or change the position, open the Magic Leap Viewer main menu and select Reposition.
Art-No. 60919-95EN