How to Define Target Area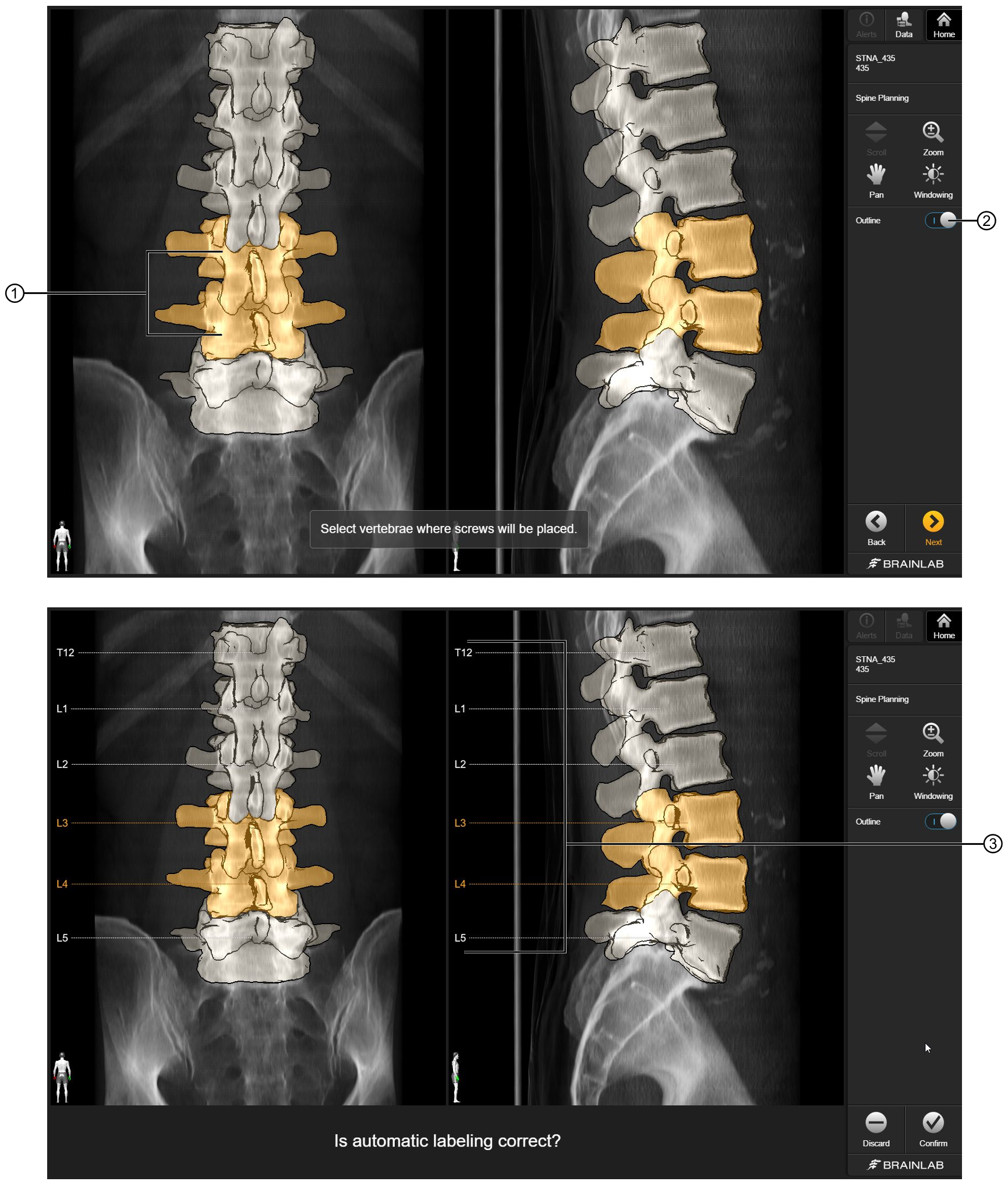 Step

1.

Select the vertebrae in which you plan to insert screws ①.

The selected vertebrae are highlighted.

2.

Select Next to confirm selection.

3.

The software labels the vertebrae by level ③. Check that the labeling in the software matches the actual vertebrae level of the patient.

If labeling is correct, select

Confirm

.
If labeling is incorrect, select

Discard

. Vertebrae are labeled generically.
Art-No. 60920-06EN