How to Plan with Proposed Screws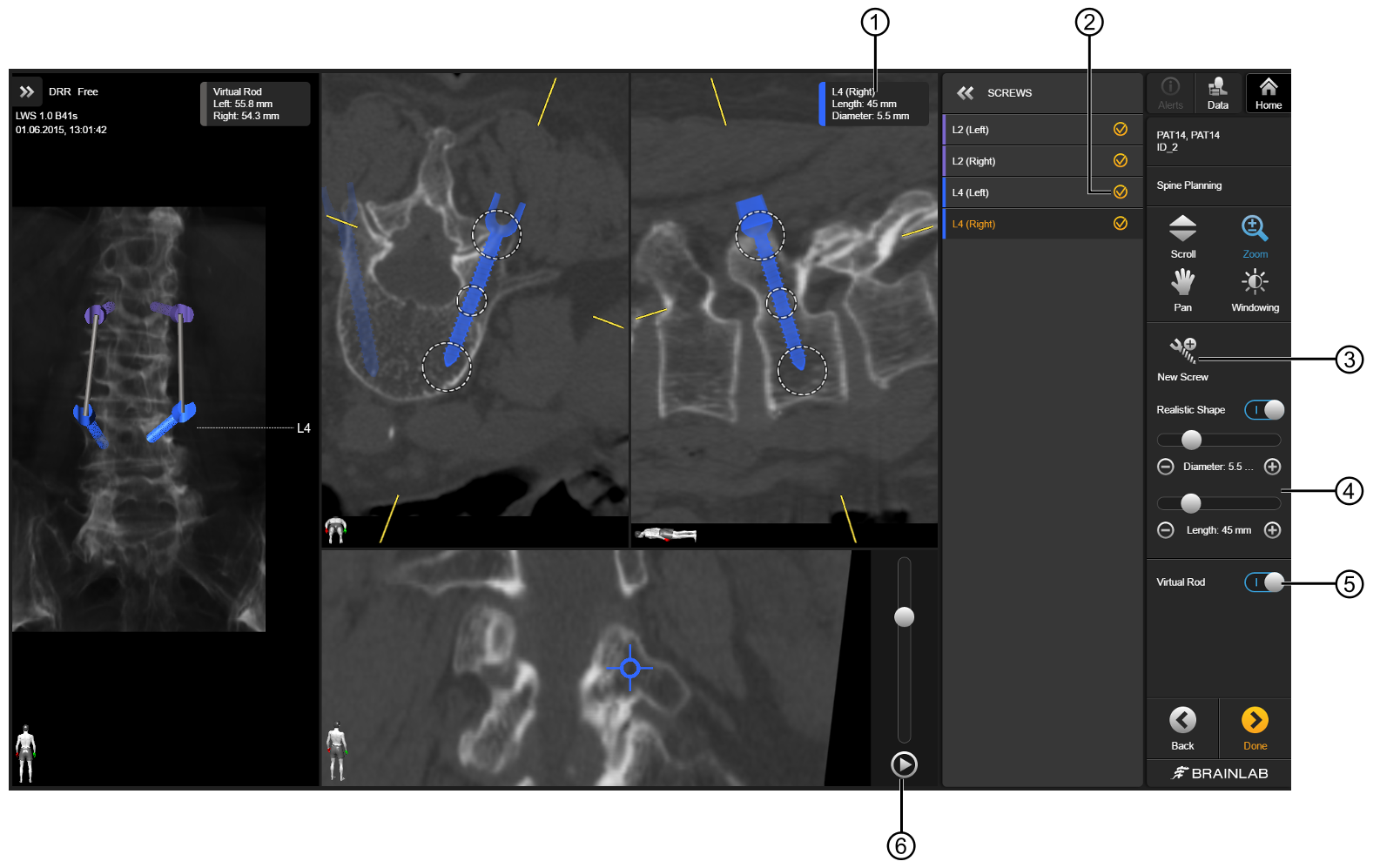 Step

1.

Based on your target area definition, screws are automatically added to the image set for thoracolumbar vertebrae.

Select a screw from the SCREWS list ②.

2.

Review the screw Length and Diameter ①.

Use the drag-and-drop handles to adjust screw position and/or length.

Length adjustments using the drag-and-drop handles are made in 5 mm increments.

3.

Make any necessary adjustments to Diameter or fine adjustments to Length using the controls ④.

4.

Optional: Use the Cine View ⑥ to review the trajectory of the planned screw.

5.

Optional: Toggle Virtual Rod ⑤ to show/hide the measured distance between the screw head centers.

Virtual Rod is only available if at least two screws on the same treatment side have been approved.

6.

To approve the screw, select the checkbox.

A check mark ② appears next to the approved screw in the SCREWS list.
Art-No. 60920-06EN