How to Plan Screws Manually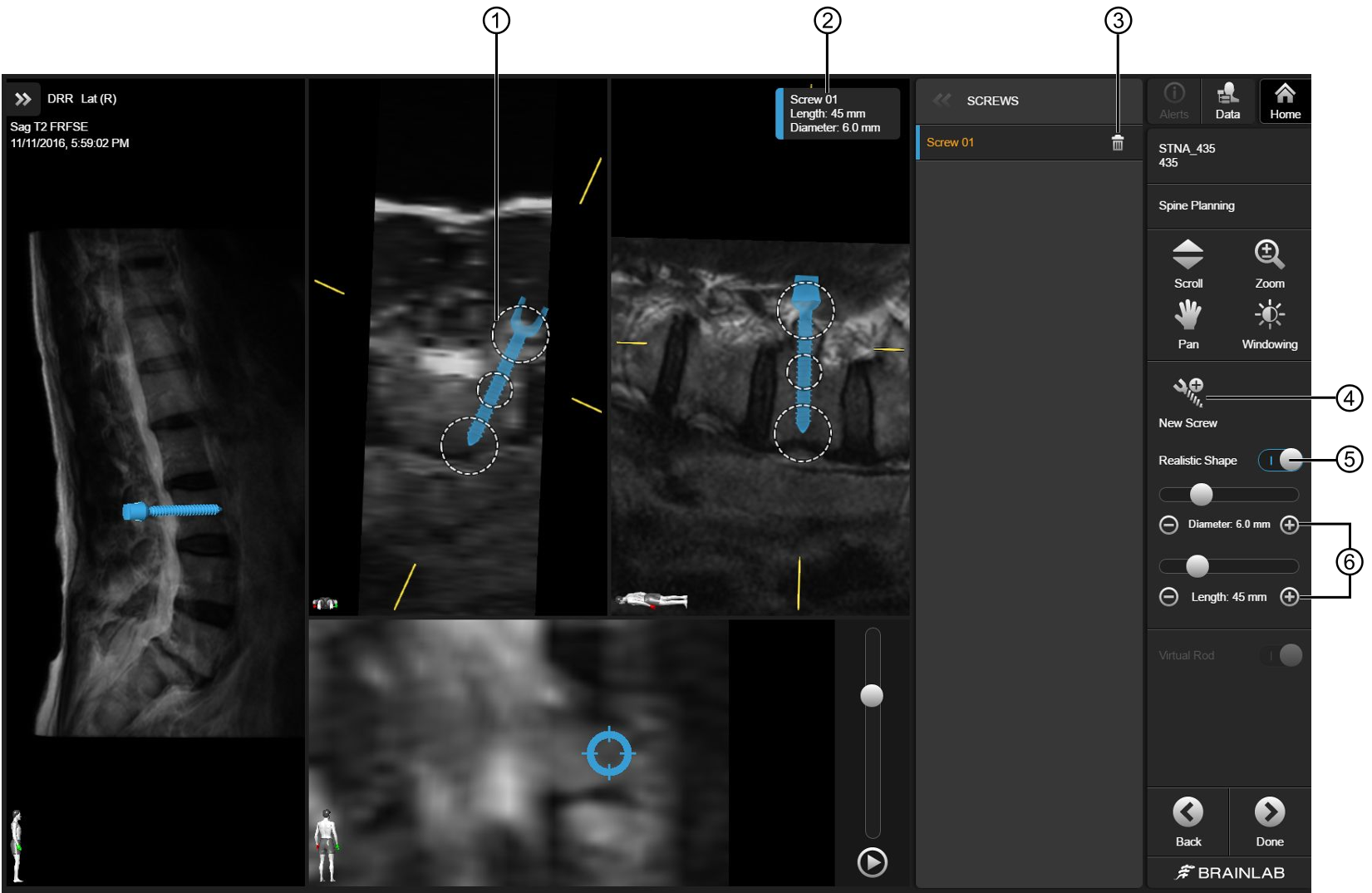 Step

1.

Select New Screw ④.

A screw is added parallel to the currently selected screw. If no screw is selected, a screw is added to the center of the inline view.

2.

Review the selected screw Length and Diameter ②.

Use the drag-and-drop handles ① to adjust screw position and/or length.

Length adjustments using the drag-and-drop handles are made in 5 mm increments.

3.

Make any necessary adjustments to Diameter or fine adjustments to Length using the controls ⑥.

4.

Repeat manual planning steps for each screw.

5.

Optional: Toggle Realistic Shape ⑤ on/off to show a realistic screw shape or a simple cylindrical form.

6.

Optional: Select the trash icon ③ to delete the selected screw.
Art-No. 60920-06EN