How to Use Image Fusion for Spinal Procedures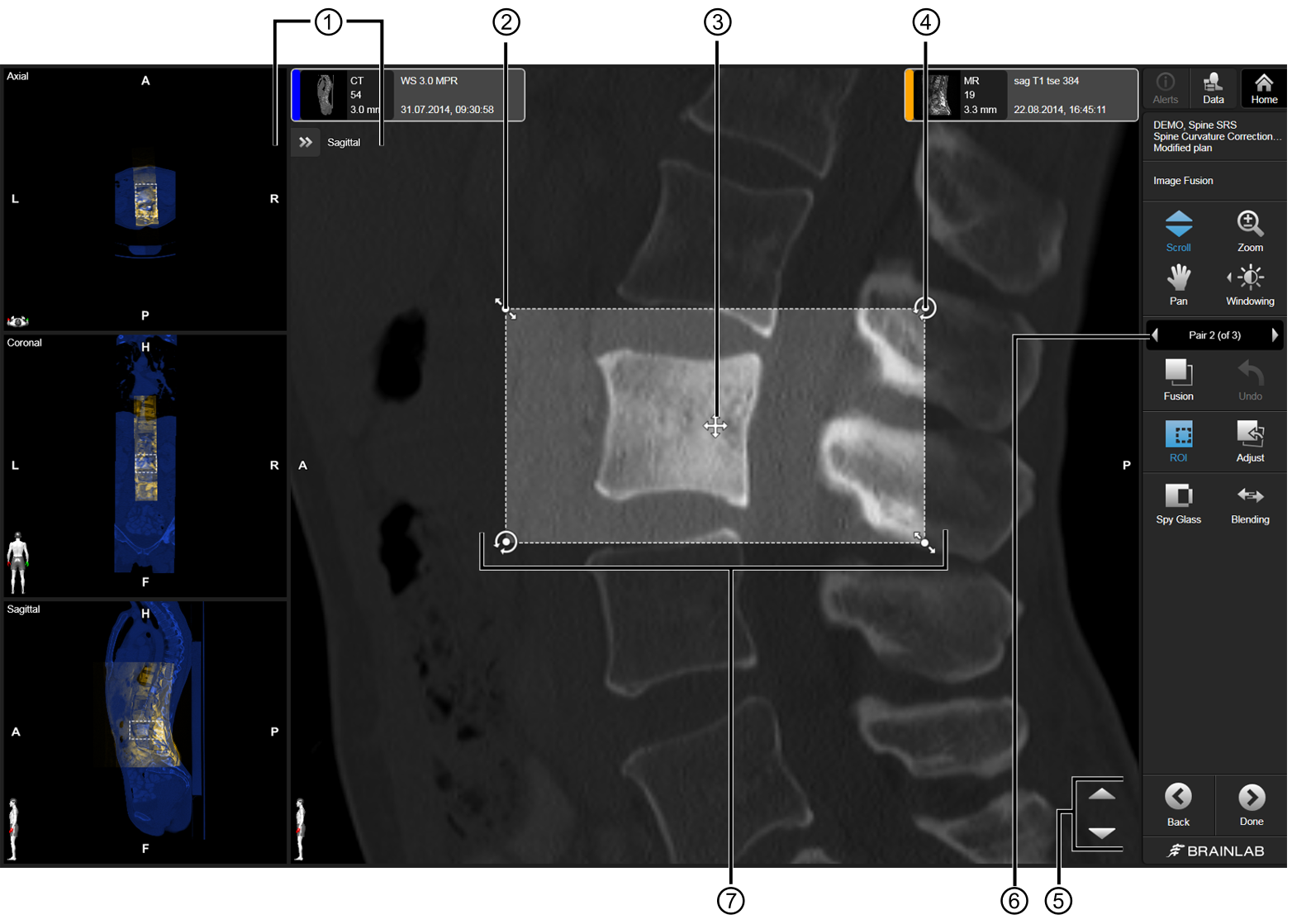 Step

1.

Select and switch between fusion pairs ⑥ for review.

2.

Select ROI (region of interest).

3.

Position the frame by using the resize ②, move ③ and rotate ④ controls so that it surrounds the area to be used as the fusion reference.

4.

Select between Axial, Coronal and Sagittal view orientations ①.

5.

By default, Adjust is activated. Manually align the images using the move and rotate tools prior to calculation.

6.

Select Fusion to fuse the image sets together.

7.

By default, Spy Glass is activated.

Review the fusion by using Blending/Spy Glass.

8.

Scroll through the image slices using the arrow buttons ⑤.

You can also use the mouse wheel to scroll.

9.

Review and accept the fusion result if it is satisfactory.

On accepting the fusion result, its status is displayed.

10.

Select Done when complete.

The fusion result is saved for further processing.
Article No. 60917-73EN