Field of View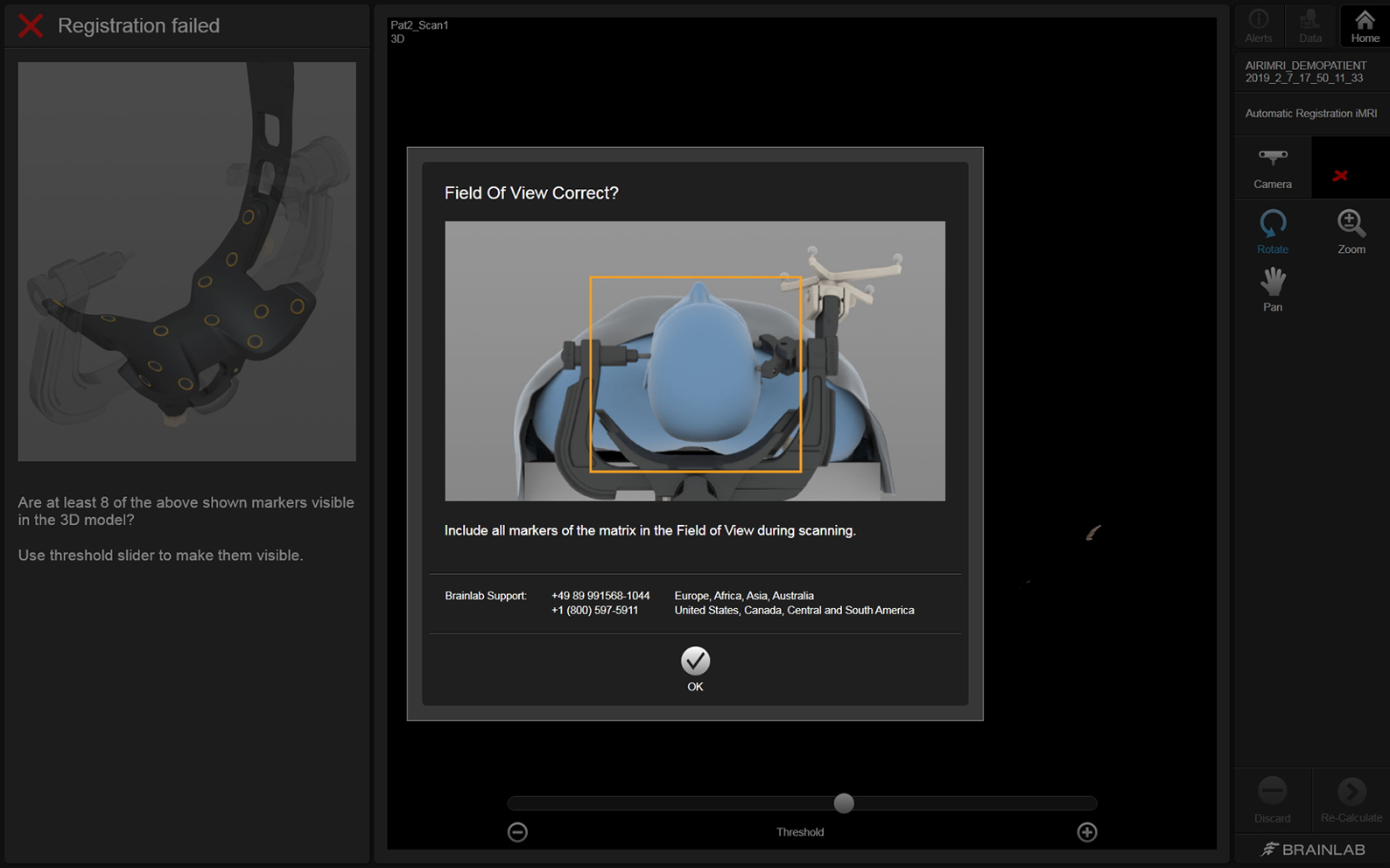 If you are still unsuccessful with your registration, you are prompted to check that all markers are included in the field of view. You should verify this when acquiring your next scan.
Select OK to continue.
To proceed with this image set you can either perform a manual registration or fuse it to your previously registered data.
Art-No. 60917-80EN