Reconstruction Views
About Reconstruction Views
Viewer allows you to view reconstructions in addition to the already selected images. Reconstruction views are linked to the original image set (i.e., any changes made in one view will be applied to the others).
You can view the original image set simultaneously with up to three reconstruction types. Selecting any of the reconstruction icons displays that reconstruction.
Reconstruction Selection
Select the reconstructions button ① or Add View ②, to open a selection dialog ③. From here you can open the individual reconstruction options. Reconstruction selection shows symbolic icons for the available views.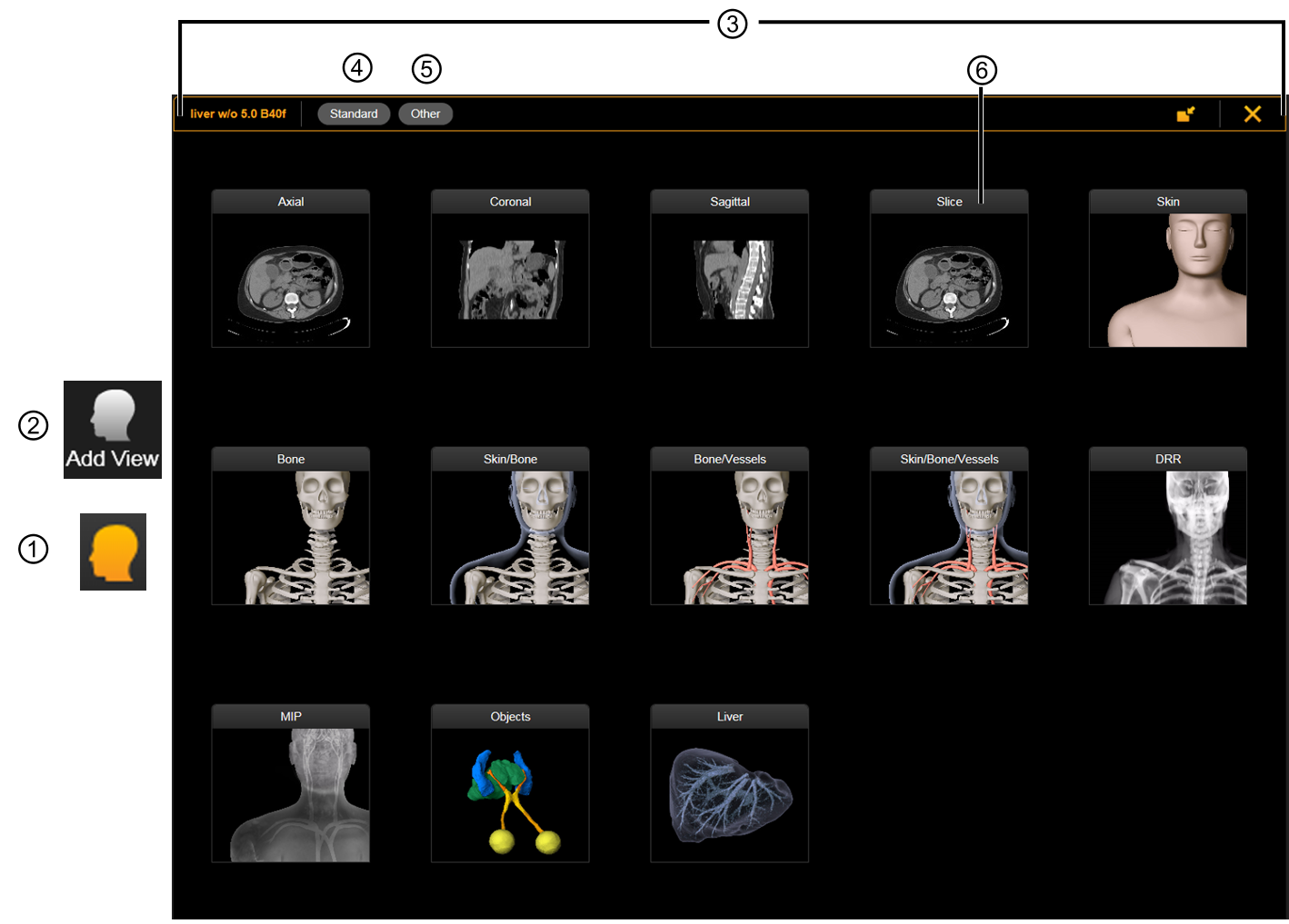 No.

①

Reconstructions button

②

Add View

③

Reconstruction selection dialog

④

Standard

contains a set of more commonly used reconstructions

⑤

Other

contains additional reconstructions
Art-No. 60919-56EN